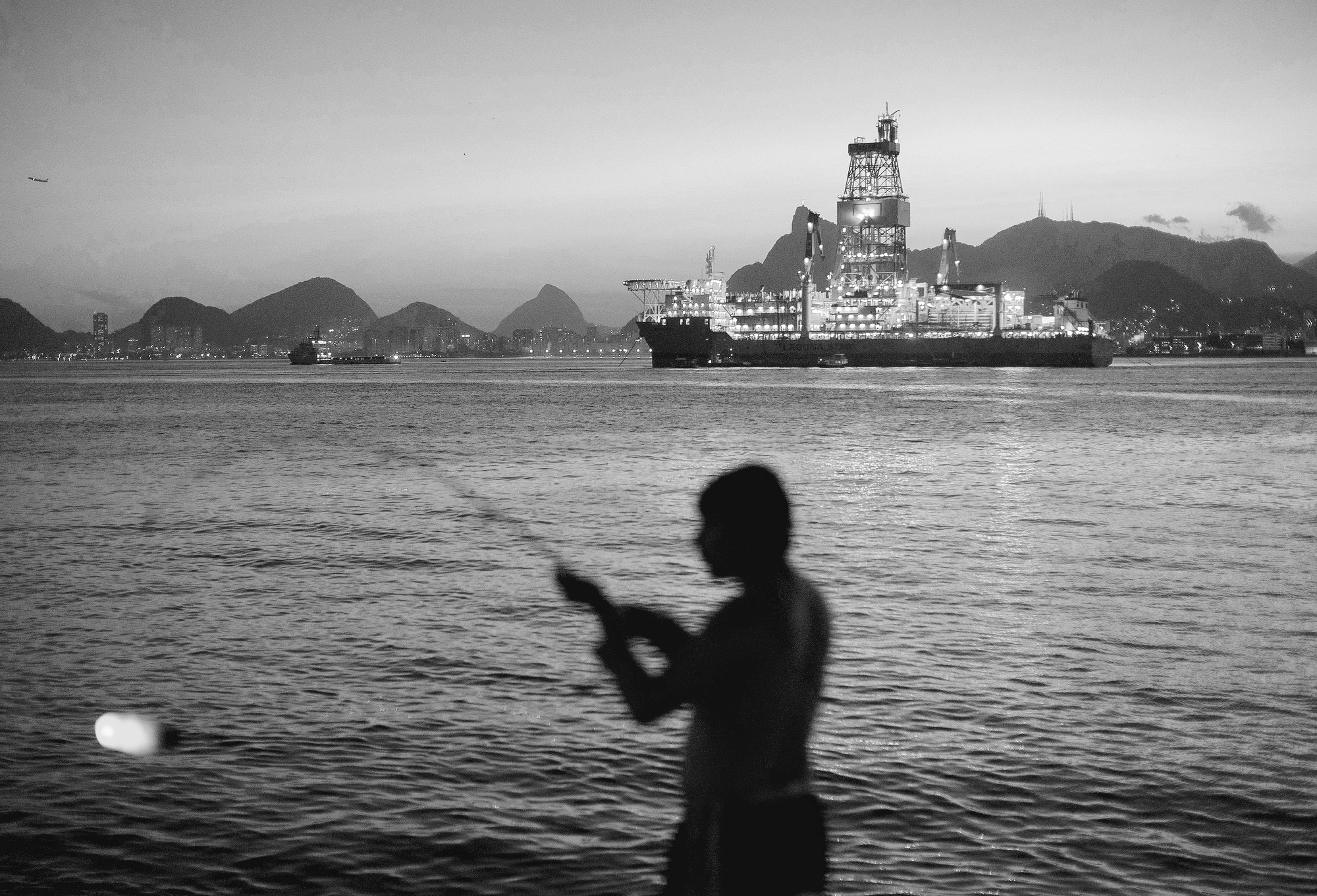 By PETER PRENGAMAN
Associated Press

RIO DE JANEIRO (AP) — Multinational oil companies bought significant stakes in three Brazilian pre-salt oil fields auctioned Thursday, a show of confidence in the future of the energy sector despite a recent strike by truckers over rising fuel prices that brought Latin America's largest nation to a halt. The auction, which included several multinationals among the 16 companies bidding, was closely watched to gauge market reaction to the trucking shutdown, which raised questions about the ability of state oil giant Petrobras to set prices without government interference.

In addition, Petrobras CEO Pedro Parente stepped down last week, saying his presence would be a distraction as the company looked to the future. Those developments did not appear to present problems for companies that agreed to pay $798 million to explore three of four fields being auctioned. There were no bids on the fourth. In the first, Shell bought 40 percent while Chevron and Petrobras each bought 30 percent. In the second, BP Energy bought 30 percent, Statoil 25 percent and Petrobras 45 percent. In the third, Statoil and ExxonMobil bought 28 percent each, while Petrobras got 30 percent and Petrogal 14 percent. Petrobras will be the operator in all three.
"This round was extremely successful, getting the attention of large companies," said Decio Oddone, director of the National Petroleum Agency, which regulates the oil and gas sector in Brazil. "We continue the process of attracting investment for the country." Last year, for the first time the government gave private companies the chance to operate pre-salt fields alone. It was part of President Michel Temer's plan to increase foreign investment and give Petrobras more independence to set fuel prices. However, Petrobras' future is in doubt on the heels of the truckers' multiday strike that led to widespread shortages in supermarkets and hospitals and the shuttering of thousands of schools.
The strike ended when the government agreed to subsidize the price of diesel for 60 days and meet several other demands. While Temer and Cabinet ministers repeatedly insisted Petrobras would not be messed with, the markets were suspect. During the strike, the company's stock plunged more than 20 percent on fears that in the future the government would intervene to set prices, a common practice before Temer took power in 2016.
The pre-salt reserves auctioned lie offshore in the Atlantic. They are more than 1 mile (1.6 kilometers) below the ocean's surface and under a further 2.5 miles (4 kilometers) underneath soil and corrosive salt.
Eduardo Costa Pinto, an economics professor at the Federal University of Rio de Janeiro, said doubts about Petrobras' future were likely outweighed by a combination of rising world oil prices and increasingly cheaper costs of pre-salt drilling. "The overall risk for investors is minimal," said Pinto.