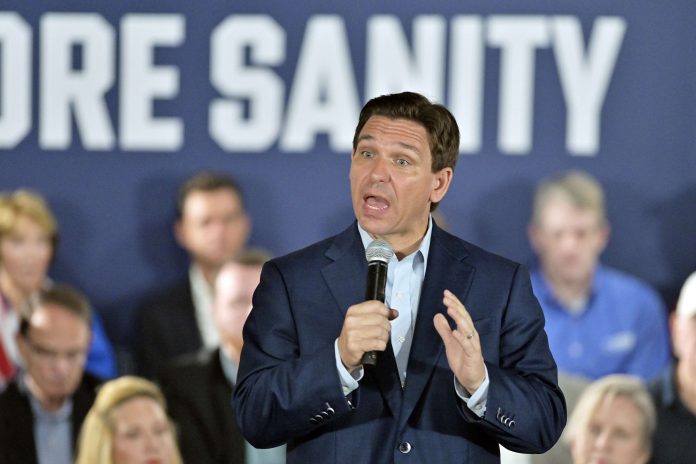 Associated Press
Days after a federal judge temporarily blocked a new Florida law targeting drag shows, the state has appealed that decision.
The Florida agency that regulates businesses asked the judge who ruled against it last week to allow the law's enforcement while its appeal is pending before the U.S. Court of Appeals for the Eleventh Circuit. The request was made Wednesday in federal court in Orlando.
U.S. District Judge Gregory Presnell last week granted a preliminary injunction — stopping the law from being enforced until a trial is held to determine its constitutionality — and he denied the state agency's request to dismiss it.
Attorneys for the Florida Department of Business and Professional Regulation asked that the injunction only apply to the business that challenged the law, saying that the judge's injunction "sweeps beyond Plaintiff to nonparties who may wish to expose children to live obscene performances in violation of the statute."
The complaint was brought by the owner of a Hamburger Mary's restaurant and bar in Orlando, which regularly hosts drag shows, including family-friendly performances on Sundays that children were invited to attend. The restaurant owner said the law was overbroad, was written vaguely and violated First Amendment rights by chilling speech.
The new law, championed by Republican Gov. Ron DeSantis, punished venues for allowing children into "adult live performances." Though it did not mention drag shows specifically, the sponsor of the legislation said it was aimed at those performances.
Venues that violated the law faced fines and the possibility for their liquor licenses to be suspended or revoked. Individuals could be charged with a misdemeanor crime.
Ahead of announcing a run for the 2024 GOP presidential nomination this spring, DeSantis made anti-LGBTQ+ legislation a large part of his agenda as governor. Other bills he signed would ban gender-affirming care for minors and restrict discussion of personal pronouns in schools.