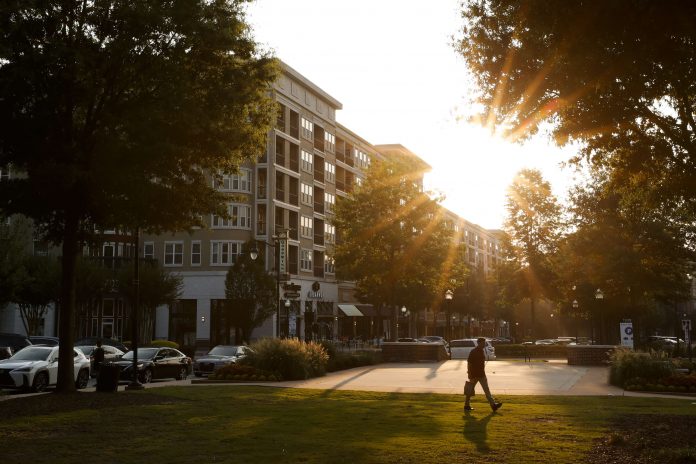 By MIKE SCHNEIDER
Associated Press
The window for local, state and tribal governments to challenge their 2020 census figures closes after Friday, and with it the opportunity to correct mistakes in population totals that could cost them millions of dollars in federal funding.
As of this week, almost 160 challenges had been filed through two programs the U.S. Census Bureau started to give governments opportunities to appeal their population totals. Those 2020 census figures help determine how $2.8 trillion in federal government spending is distributed each year.
Some cities like Brookhaven, Georgia, found out this month that their challenge was successful. Officials in the city of more than 57,000 residents in metro Atlanta said new parcels were annexed in late 2019 but the 1,200 residents living in them weren't counted toward the city's figures during the once-a-decade head count of every U.S. resident, which started three months later.
The U.S. Census Bureau conceded the error, a victory Brookhaven city officials estimate will be worth $10 million in funding streams over this decade.
"This final action ensures that all of Brookhaven's residents were indeed counted as our own," Brookhaven Mayor John Ernst said two weeks ago after receiving a letter from Census Bureau Director Robert Santos confirming the numbers were being revised.
Dozens of other cities like Las Vegas still have their cases pending. Officials in Nevada's largest city, with more than 656,000 residents, believe the census missed two homeless shelters with under 1,000 residents during the count.
Group quarters — including homeless shelters, dorms and prisons — were among the most difficult to count as campuses closed and prisons and nursing homes were locked down at the start of the COVID-19 pandemic, which coincided with the start of the 2020 census. The Census Bureau created a separate program to handle these challenges.
Other cities, like Milwaukee, are still awaiting an answer despite filing their challenges many months ago. Milwaukee officials in a challenge filed last December said 16,500 residents were overlooked in houses and apartments, primarily in communities of color. The 2020 census put Wisconsin's largest city at 577,222 residents, down about 3% from 2010.
City spokesperson Jonathan Fera said in an email that there was "no frustration" surrounding the delay and that "Milwaukee will continue to await a response from the U.S. Census Bureau."
Milwaukee succeeded with another, separate claim that more than 800 jail inmates were missed, part of a challenge organized with other Wisconsin municipalities.
While any changes to the numbers after a successful challenge will be applied to population estimates used for the rest of the decade in determining federal funding, they can't be used to change how many congressional seats each state was allotted during the apportionment process nor for the data used for redrawing political districts.
A final tally on the success of challenges won't be known for several months because of the pending cases. The 2020 census put the U.S. population at 331.4 million residents.
"It will take several months to complete processing and to notify those who have submitted" a challenge, the Census Bureau said Wednesday.
Challenges to 2020 census numbers were less frequent than the nearly 250 requests made for 2010 census figures — a surprise given the hurdles the most recent count faced.
The 2020 census was one of the most difficult in recent memory. Its start coincided with the U.S. spread of the coronavirus in spring 2020, but census-takers during the home-visits phase also contended with wildfires in the West and hurricanes in the Gulf Coast. Some advocates also believe the Trump administration's failed efforts to add a citizenship question and keep people in the U.S. illegally from being counted for apportionment dissuaded some from participating.
Some cities waited until the last minute to ask for a review of their numbers. Marquette, Michigan, located on the shores of Lake Superior in the Upper Peninsula, filed a challenge that only was received by the Census Bureau on Monday. Officials in the city of more than 20,700 residents believe 1,000 students living in dorms and other student housing at Northern Michigan University were missed, an oversight that could cost the city $70,000 in state revenue sharing.
"We watched the process play out in other places and chose to take advantage of it when we did," said Sean Hobbins, assistant city manager. "It wasn't like we were trying to run up against the deadline."