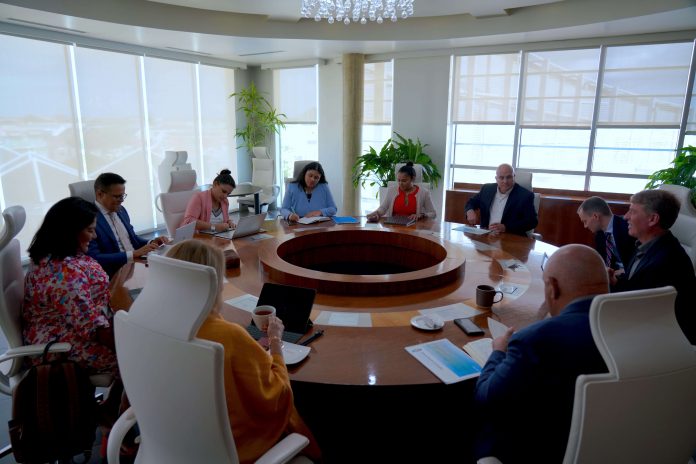 (Oranjestad)— Last month, representatives from Standard & Poors visited Aruba. This time round, the island received a visit from representatives of the finance agency FITCH to talk with different stakeholders and get a better overview of the island's recovery.
Aruba is a country that is financially dependent on international trade. This was tradition before the pandemic of Covid-19. In order to achieve this, it is very important that agencies like FITCH and Standard & Poors have a good overview of the island's financial structure.
FITCH is impressed with the island's recovery, and they also realized that Aruba was one of the countries that was most affected by the pandemic. They also indicated that Aruba was able to see a positive recovery thanks to the swift and firm decision-making by the local government.
After this visit, the representatives will go back to the states to evaluate the information they were given in order to publish a new rate for Aruba, which will be published in approximately a month or so. As soon as the pandemic hit, they immediately downgraded Aruba, because they had no idea what would happen to the island's economy. The hope now is that Aruba could receive an upgraded rate, where this will indicate that recovery is going well.
"God willing, we will pull through this financial impasse and the rating will become positive very soon. We will have to wait a few more weeks to get the results, and they will publish this so the entire world can see how Aruba is recovering financially. Efforts made by unions and the positivity from the government and every citizen on this island are the results of our financial recovery," Aruban Prime Minister, Evelyn Wever-Croes, expressed.