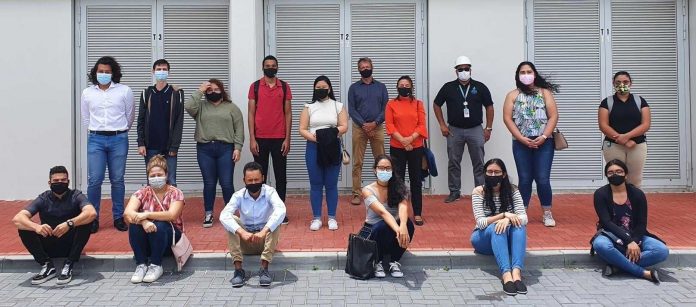 The Aruba Airport Authority received a visit from first-year students of the "Sustainable Island Solutions through Science, Technology, Engineering and Mathematics" (SISSTEM) – faculty of the University of Aruba, this based on a MOU signed in 2020 between the two entities.
These students were welcomed at the Airport by CEO Joost Meijs, who gave an introduction into the efforts by Aruba Airport Authority (AAA) to make Sustainability a key strategic pillar.
DHSS Angeline Flemming took the students through the Airport's evolution through time, explained the current status of the travel industry (worldwide and local), shared some forecasts as well as some of AAA's plans and efforts for achieving a sustainable Airport in the future.
Operations and Maintenance Engineer Raymond Croes gave an interesting presentation on several systems currently in use at our Airport and explained how some of our sustainability efforts have been paying off.
The morning concluded with a site visit to AAA's new Utilities Building, where the students could observe the Chiller, Fire suppression and Power back-up systems.