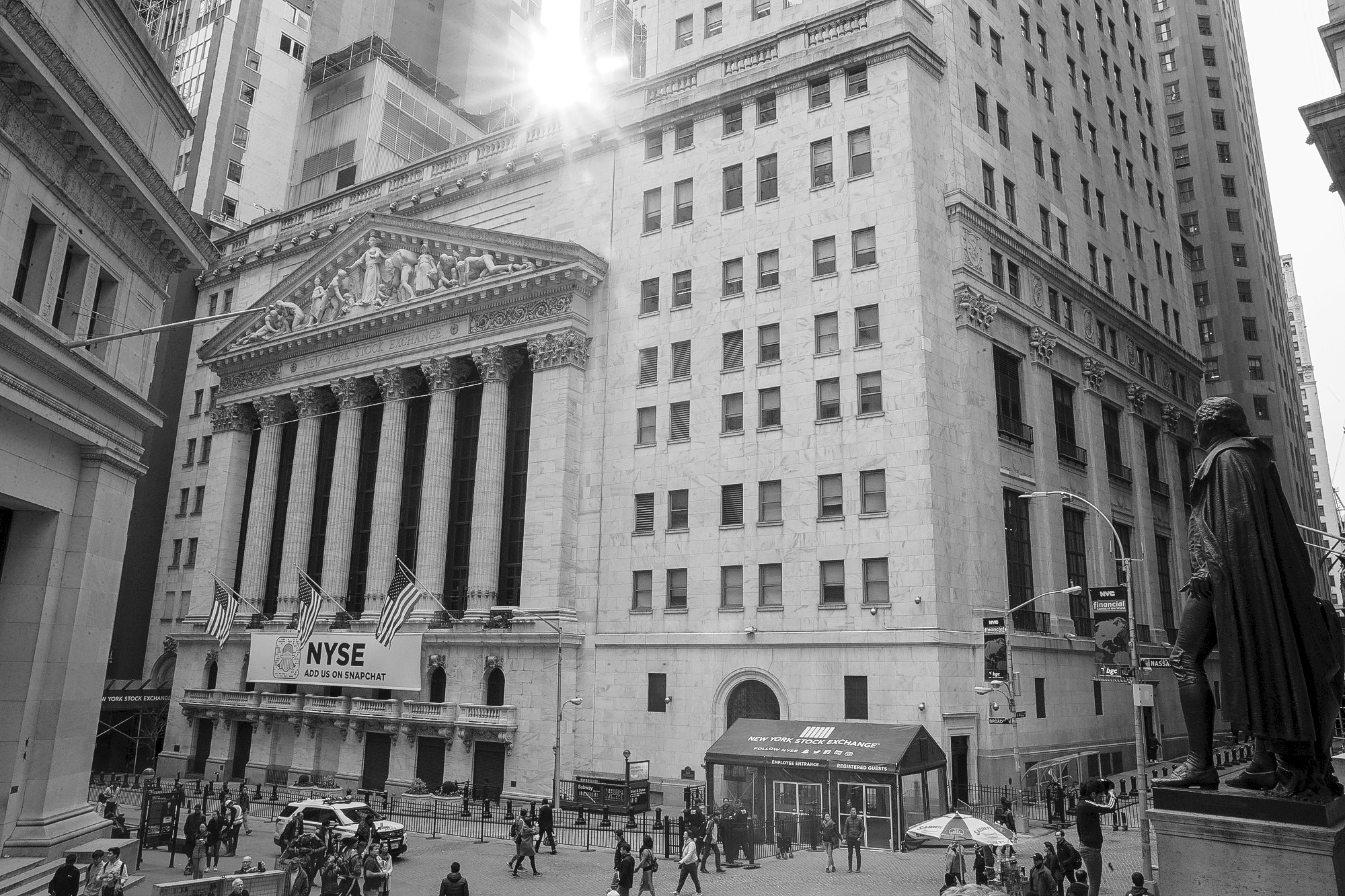 By MARLEY JAY
Associated Press

NEW YORK (AP) — U.S. stocks turned higher Wednesday after the Federal Reserve indicated it's not in a hurry to raise interest rates too quickly. Retailers and technology companies led the way as the market erased some early losses. Stocks opened lower after a business survey suggested that the eurozone economy might remain weak for longer than experts had expected. Investors bought U.S. and European government bonds, which sent yields and interest rates lower and hurt banks. The S&P 500 index fell as much as 14 points early on. The market turned higher after the Fed released minutes from its meeting in early May.
Officials concluded that the Fed should be on track to keep raising interest rates gradually, and some said it wouldn't be a problem if inflation briefly went past the Fed's target rate of 2 percent. That suggests the Fed won't raise interest rates too quickly, a development that worries investors because it would slow down economic growth. "Investors are sort of nervous around an overly aggressive Fed at this point in the cycle maybe throwing us into a recession," said Katie Nixon, chief investment officer for Northern Trust Wealth Management.
The S&P 500 index rose 8.85 points, or 0.3 percent, to 2,733.29. The Dow Jones industrial average gained 52.40 points, or 0.2 percent, to 24,886.81.
The Nasdaq composite climbed 47.50 points, or 0.6 percent, to 7,425.96. The Russell 2000 index of smaller-company stocks added 2.37 points, or 0.1 percent, to 1,627.61. Federal Reserve officials left interest rates unchanged in early May and investors expect they will raise them in mid-June. The central bank's members discussed concerns such as rising wage pressures and possible negative reactions to the Trump administration's trade policies, but didn't change their overall views. The central bank has said it expects to raise rates a total of three times this year and some experts believe it will raise rates as many as four times.
Nixon, of Northern Trust, said she expects only two rate increases: she said the Fed might leave rates alone after June if it sees signs the economy is slowing down a bit as the effects of last year's tax cuts fade. Tiffany sparkled in the first quarter as the jewelry company's earnings and sales blew past Wall Street projections. The company also said it's planning to buy back $1 billion in its own stock. The stock jumped 23.3 percent to $126.05. Also rising after its quarterly report was Ralph Lauren, which jumped 14.3 percent to $133.33. Target slumped after its first-quarter profit fell short of expectations. The big box retailer said more customers came to its stores and sales improved, but it's spending a lot of money to try to reinvent itself to better compete with Amazon.
Target plans to spend $7 billion through 2020 to update stores and open smaller locations in urban markets. The stock sank 5.7 percent to $71.17. Home improvement retailer Lowe's had a mostly disappointing first quarter as harsh winter weather cut into the traditional spring sales season, but the company forecast stronger sales growth for the rest of the year. The stock surged 10.4 percent to $94.69. Lowe's stock and its sales have lagged behind Home Depot, but it made up ground on Wednesday. The IHS Market purchasing managers' index, a broad gauge of business activity in Europe, fell to its lowest level in 18 months in May. While the European economy is still growing, investors had hoped for signs the doldrums were clearing.
Germany's DAX gave up 1.5 percent and France's CAC 40 fell 1.3 percent while the British FTSE 100 lost 1.1 percent. Investors bought European government bonds, pushing prices higher and yields lower in Germany, Spain, France and the U.K. Bond prices climbed in the U.S. as well. The yield on the 10-year Treasury note fell to 2.99 percent from 3.06 percent. With interest rates in decline, banks lost ground. Banks climbed Tuesday before Congress passed a bill that eases some of the regulations passed after the 2008 financial crisis. President Donald Trump is expected to sign it into law. Real estate investment trusts, utilities, and other stocks that pay large dividends rose. Those stocks are often considered alternatives to bonds, and investors who want income often buy them when bond yields decrease.
Comcast said it is preparing an all-cash offer for Twenty-First Century Fox's entertainment divisions, and said it plans to bid more than the $52.4 billion Disney offered. Comcast didn't disclose other details about its plans. Fox rose 1.6 percent to $38.77 while Comcast fell 1.9 percent to $31.88, and Disney slid 1.1 percent to $102.89 Benchmark U.S. crude lost 0.5 percent to $71.84 per barrel in New York. Brent crude, used to price international oils, rose 0.3 percent to $79.80 a barrel in London. Wholesale gasoline lost 0.4 percent to $2.26 a gallon. Heating oil rose 0.4 percent to $2.29 a gallon. Natural gas added 0.2 percent to $2.91 per 1,000 cubic feet. The dollar dropped to 110.07 yen from 111.02 yen. The euro fell to $1.698 from $1.1779. Gold lost 0.2 percent to $1,289.60 an ounce. Silver fell 1 percent to $16.41 an ounce. Copper plunged 2 percent to $3.07 a pound. Japan's benchmark Nikkei 225 fell 1.2 percent and South Korea's Kospi gained 0.3 percent. Hong Kong's Hang Seng lost 1.8 percent.