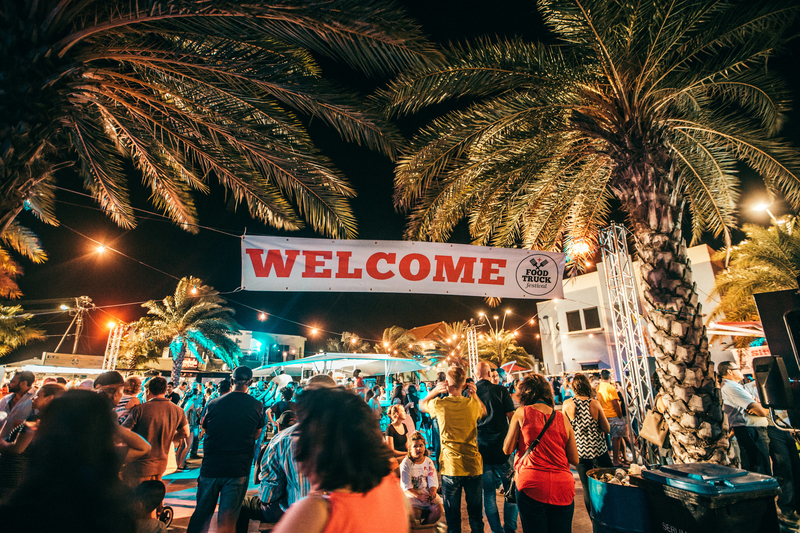 ORANJESTAD- The third edition of the Food Truck Festival organized by Aruba Tourism Authority will take place on Friday 26th and Saturday 27th of April from 7PM-11PM. The event will be held at the Plaza Daniel Leo in Oranjestad. The entrance is completely free.
This year the event will have an ample variety of food such as local food, grilled/BBQ, Mexican, American, Mediterranean, Dutch and much more. Compared to prior years there will be a total of 18 trucks additional to the competition which adds to a total of 35 trucks competing. Besides the great variety of food, there will also be different food stands, vegetarian options, cigars, art pieces, beer and a coffee corner. This is a great opportunity for our visitor's to experience the local food offered at the food trucks.
Saturday April 27th, is the day we celebrate our King's Birthday and this being last night of the food truck festival, we will be honoring our king with a so called 'Go Dutch' theme. Here you will need to use your creativity and dress up for the occasion.
Local musicians will also be part of this event during these 2 days. They will be delighting you with music in all genres during the entire night. There will also be a 'kids corner' to entertain the kids while the parents can walk around and enjoy at the different food stands.
Due to A.T.A. main focus on a sustainable development the products used by the participants such as straws, food boxes, napkins etc. will be environmental friendly. (Biodegradable disposable)
Please note that during the event the streets leading to plaza Daniel Leo will be closed partially for the traffic. This are Schelpstraat, Emmastraat, Klipstraat and Havenstraat.
The Aruba Tourism Authority would like to extend an invitation to the entire community of Aruba and also our visitors to experience this local culinary event. More information can be found on facebook 'Eat Local".q