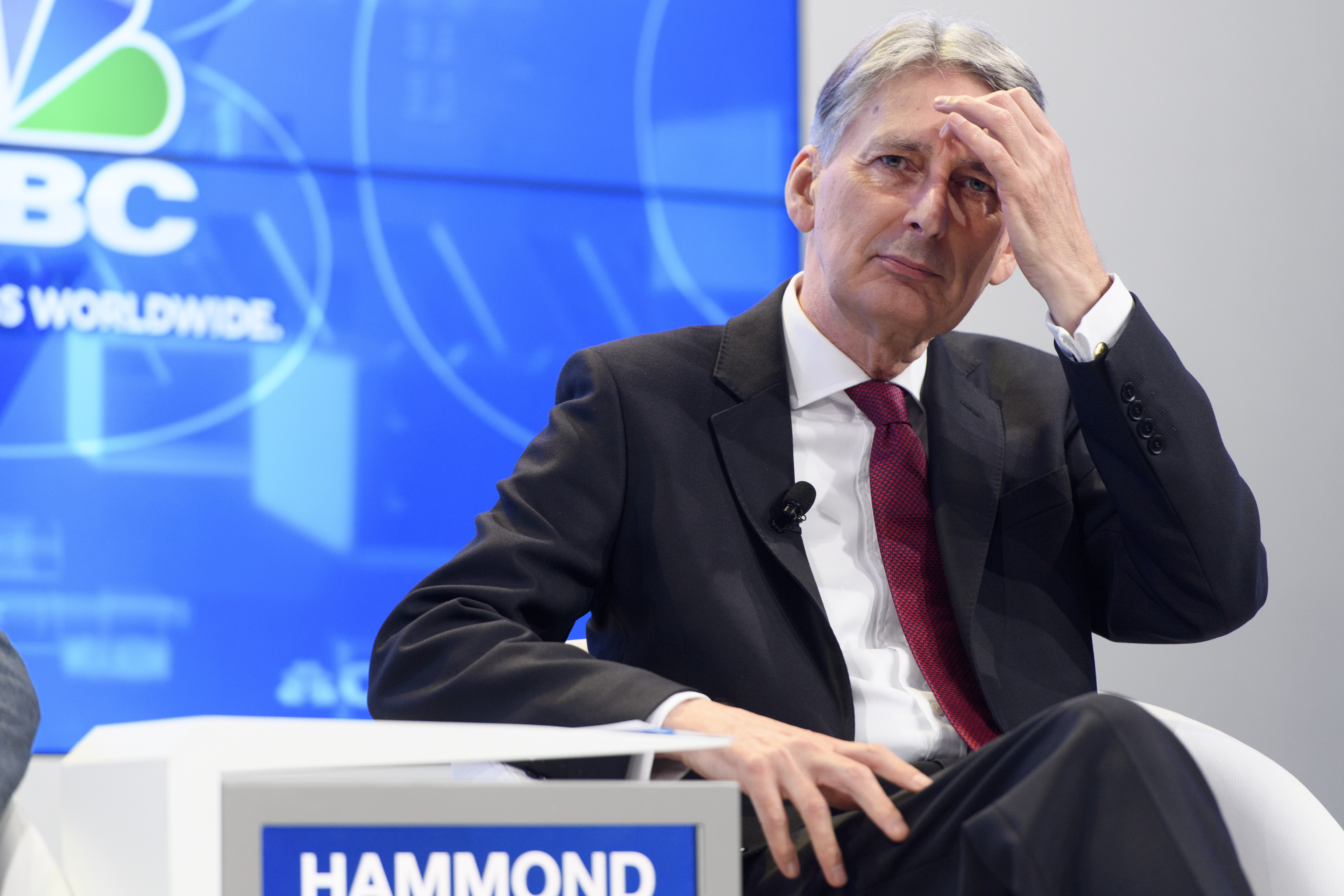 LONDON (AP) — A prominent pro-Brexit politician accused British negotiators on Thursday of being "cowed" by the European Union during divorce negotiations, as divisions widened within the U.K. government over Brexit.
Conservative lawmaker Jacob Rees-Mogg was due to say in a speech that Britain must not be "timid and cowering" as it negotiates its exit.
In advance extracts, he accused British negotiators of acting like "we must accept what the EU will allow us to do and build from there."
"This is no way to negotiate and it is no way for this country to behave," he added.
Rees-Mogg is seeking to pressure the government as it begins negotiating future relations with the EU. Britain is due to leave the bloc in March 2019.
He's a leader of the "hard Brexit" faction in Parliament, which wants Britain to leave the EU single market and customs union in order to forge new economic relationships.
Other politicians, and many economists, say Britain should try to retain the closest-possible access to the EU, its biggest trading partner.
U.K. finance minister Philip Hammond, an advocate of "soft Brexit," told an audience at the World Economic Forum in Davos on Thursday that the economies of Britain and the bloc should move only "very modestly apart" after Brexit.
Rees-Mogg argued that would make Britain "be a vassal of the EU," bound by its rules but with no say in making them.
"Conformity with EU rules will also prevent us from making meaningful trade deals with other nations," he planned to say.
Brexit Secretary David Davis is due to make a speech on Friday outlining Britain's goals for the transition period expected to follow Brexit.