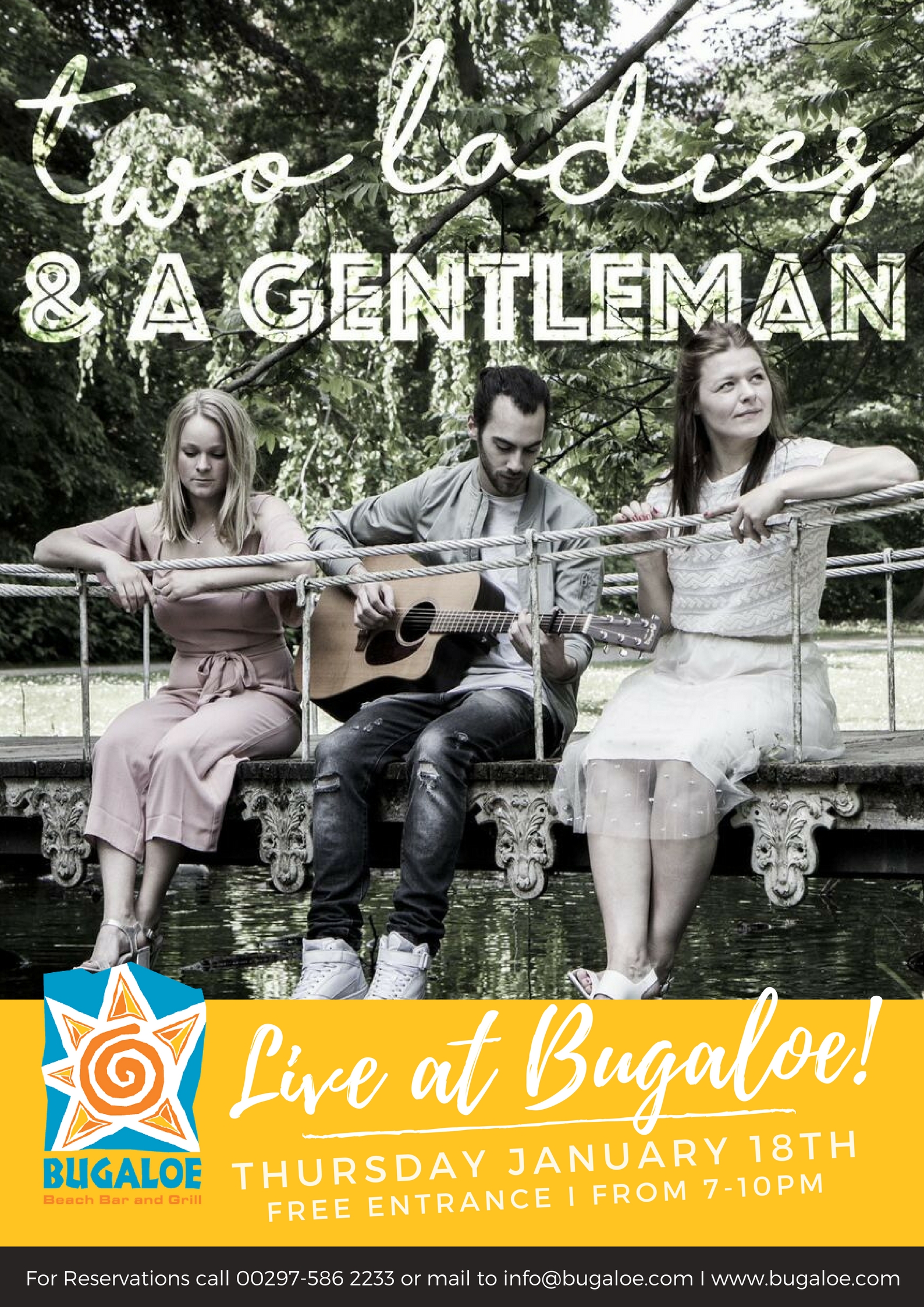 PALM BEACH – Bugaloe Beach Bar & Grill is proud to present an evening of great live music featuring Two Ladies and a Gentleman, the talented acoustic trio from The Netherlands. Two Ladies and a Gentleman will be performing at Bugaloe on Thursday, January 18th from 7pm till 10pm.
This amazing acoustic live band will perform well-known pop, country and folk songs with a guitar and three beautiful voices. Enjoy another beautiful Bugaloe sunset and delicious food & drinks all evening long while enjoying this special performance.
Bugaloe Beach Bar & Grill will have Happy Hour between 5-6pm and again from 10-11pm with special prices on beer, wine, and selected cocktails. Bugaloe is located on De Palm Pier, between the RIU Palace Hotel and the Hilton resort. Go for the fun, stay for the music, and enjoy great drinks all night long. See you there!
For reservations call (+297) 586-2233 or email to: info@bugaloe.com