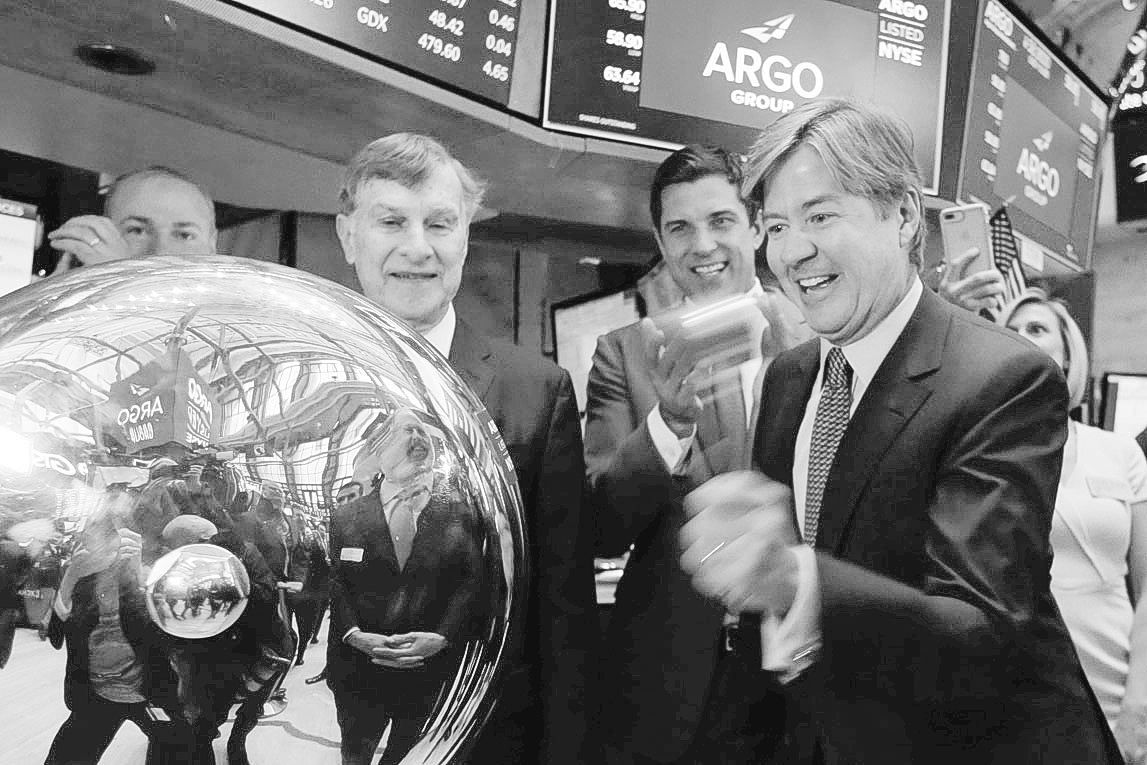 By ALEX VEIGA 
AP Business Writer
Gains in energy and technology companies pushed U.S. stocks higher in afternoon trading Monday, adding to solid gains at the end of last week. Energy stocks got a boost from crude oil prices, which were trading above $70 a barrel for the first time since November 2014. Beverage makers and other consumer goods companies were among the laggards. Several corporate deals also helped lift the market.
KEEPING SCORE: The S&P 500 index rose 13 points, or 0.5 percent, to 2,676 as of 1:40 p.m. Eastern Time. The Dow Jones industrial average gained 149 points, or 0.6 percent, to 24,412. The Nasdaq added 60 points, or 0.8 percent, to 7,270. The Russell 2000 index of smaller-company stocks picked up 16 points, or 1 percent, to 1,581.
ENERGY: Oil futures rose to their highest level since November 2014 as a May 12 deadline approached for the U.S. to certify the nuclear agreement with Iran. Benchmark U.S. crude rose 86 cents, or 1.2 percent, to $70.58 a barrel in New York. Brent crude, the international standard, gained $1.23, or 1.6 percent, to $76.10 a barrel in London.
The pickup in oil prices helped lift energy company shares. Range Resources gained 6.2 percent to $14.47.
THE QUOTE: "Concern about Iran has oil up, taking energy stocks up and helping out the whole market," said Erik Davidson, chief investment officer at Wells Fargo Private Bank. "Earnings are up. You just have these fantastic tail winds and the absence of bad news and the market has nowhere to go but up."
TECH RALLY: Shares in technology companies climbed, adding to the sector's gains this year. Nvidia was among the biggest gainers, rising 4.3 percent to $249.31.
APPETIZING RESULTS: Sysco added 3.1 percent to $64.19 after the food distributor reported earnings for its latest quarter that came in ahead of what analysts were expecting.
STRONG BREW: Starbucks slipped 0.3 percent to $57.53 after Nestle paid $7.15 billion for the rights to sell the company's coffee products around the world. Nestle gained 1.4 percent to $77.33.
HEALTHY ACQUISITION: Shares in Athenahealth vaulted 15.8 percent to $145.96 on news that Elliott Management has made a bid to acquire the medical software and services company.
MAKING A DEAL: Gramercy Property Trust jumped 15.5 percent to $27.51 after Blackstone Group offered to buy the commercial real estate owner in a deal valued at around $7.6 billion.
MISSED THE MARK: Cognizant Technology Solutions slid 4.9 percent to $78.11 after the information technology consulting firm's earnings outlook for the current quarter was below analysts' forecasts.
BOND YIELDS: Bond prices fell. The yield on the 10-year Treasury rose to 2.96 percent from 2.95 percent late Friday.
CURRENCIES: The dollar fell to 109.05 yen from 109.11 yen on Friday. The euro weakened to $1.1933 from $1.1962.
MARKETS OVERSEAS: In Europe, Germany's DAX added 1 percent, while the CAC 40 in France rose 0.3 percent. British stock markets were closed for a public holiday. Earlier in Asia, Japan's benchmark Nikkei 225 index dipped less than 0.1 percent. Hong Kong's Hang Seng index rose 0.2 percent. Australia's S&P/ASX 200 added 0.4 percent. Taiwan's benchmark rose, but Southeast Asian indexes finished mostly lower. South Korean markets were closed for a holiday.q