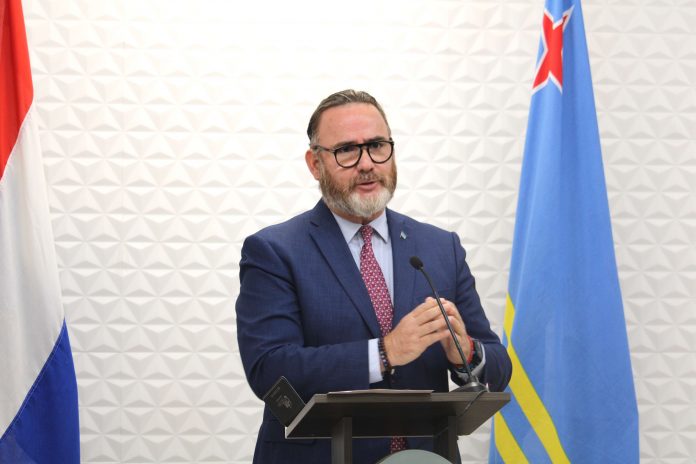 (Oranjestad)—During a press conference held by the government, Minister Glenbert Croes elaborated on the work for recovering the infrastructure of the local refinery, which has been closed for many years now.
One of the aspects that the minister of Energy is putting pressure on is the security for energy, which is something that always concerned the minister as he sees it as urgent and in need of attention. In terms of what he means with "the essential infrastructure for ensuring energy security", the minister further explained:
"Gasoline supply cannot fail, diesel supply cannot fail. Everything that is important and indispensable for our local economy cannot fail, as well as the infrastructures needed to ensure the importation and distribution of essential combustibles for our economy. So, there needs to be investments to ensure this."
While answering questions from the press related to the refinery, the minister further explained that a closed refinery cannot generate revenue. Minister Croes further explained that all good parts of the refinery will be reactivated with clean energy and technology. All those that are no longer functional, will be a part of the Aruba Hydrogen Valley. Even though some may think that this is a dream for the future and that this will take a long time to realize, but the minister shared the news that 4 Nordic countries in Europe are investing in Green Hydrogen which is already ready to be distributed this year.
This shows how fast the project for the Aruba Hydrogen Valley could become a reality, bringing with it a new economic outlet that Aruba needs and creating a second economic pillar that can push the country in the direction of prosperity that our island deserves.
Minister Glenbert Croes took on his task to ensure that Aruba is the first region with a hydrogen valley.