Costa Linda recognizes the hard work of their employees on a monthly basis through their "Employee of the Month" award.
For the month of January they recognized Jurgen Marchena from the Housekeeping Department. Jurgen was selected due to his commitment to excellent service and willingness to go the extra mile in order to provide superb service to all our members and guests.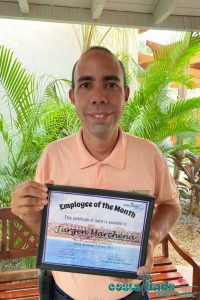 For the month of February Yolanda Vrolijk from the Security Department received the great recognition. Yolanda is very attentive and ensure that all safety and security protocols are being followed at the resort.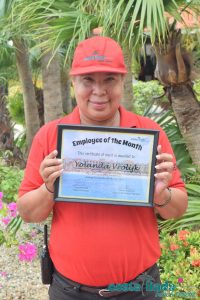 Costa Linda would like to congratulate Jurgen and Yolanda and thank them for their excellent work.
Costa Linda Beach Resort
Discover the perfect island hideaway, Costa Linda Beach Resort, located on Eagle Beach, the finest beach on Aruba. You'll find a wealth of information on resort activities and amenities on their website www.costalinda-aruba.com, plus the latest news on additional services designed to help you get the most out of your stay.