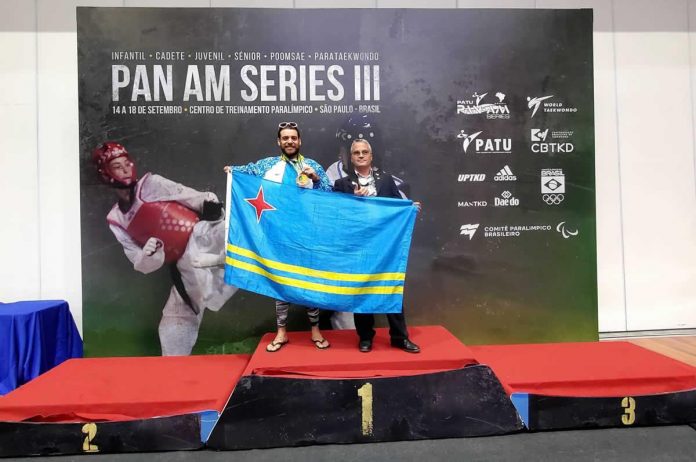 Elliott Loonstra PLY attended the Para Pan-Am III series in Sao Paulo, Brazil on September 15, 2022. The venue for this event was the 'Centro Deportivo Paralympico Brasileiro' and was attended by 11 countries from the Pan-Am region, Europe, and Asia. The event was a success for Elliott Loonstra PLY as he achieved the bronze medal in this Pan-Am.
Loonstra's first match was against Colombia and took the lead early on. The match ended in favor of the Aruban team pushing them to the semifinals against Brazil. The semifinals match had begun with Elliott Loonstra PLY in the lead but ended in favor of the Brazilian, who later went on to win the championship. Elliott Loonstra PLY achieved podium in this tournament making this the second bronze medal that he has received this year.
With this result, Elliott Loonstra's world ranking has gone up from 10th to 7th, placing him in a good position for next year's games in Santiago, Chile. The next upcoming competition for Elliott Loonstra PLY and his team will be at the World Para Grand Prix taking place in Manchester, England in October. Elliott Loonstra PLY was invited by the ParaTaekwondo National Team of Mexico to train alongside them at CNAR (Centro Nacional de Desarrollo de Talentos Deportivos y Alto Rendimiento) in Mexico. Soon Loonstra PLY and his team will be off to train and are hoping to achieve podium in Manchester.
Elliott Loonstra PLY would like to acknowledge his family, CEMEDAR (Centro Medico Deportivo Aruba), BodyZone Fitness and Roro Fitness for all their support during his preparations.