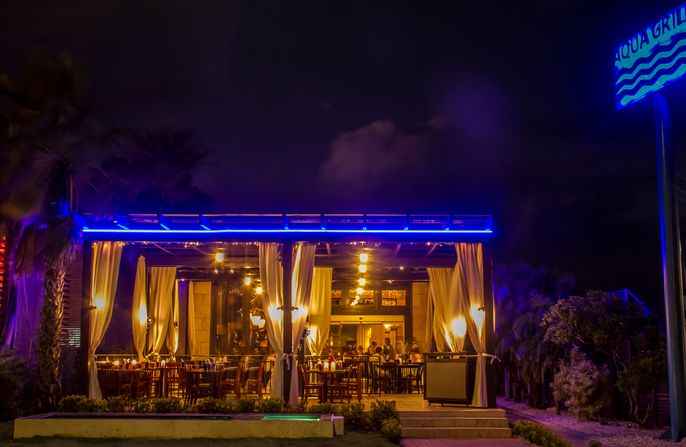 For sublime seafood in Aruba go to the island's Premiere Seafood restaurant: Aqua Grill. This seafood-heaven place is already a statement for years with a consistency in upscale dining and top service. If you like to savor your seafood, this is your plunge. We promise you that you will get hooked. The 2nd of April till the 5th of April they offer you an excellent Easter menu.
The glow of Aqua Grill is obvious by entering the restaurant. The eclectic of a modern and a traditional New England fish house style appeal and the open-view kitchen adds to the thrill. Let's see what is on the Easter menu.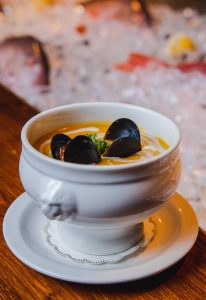 The Oyster bar Selection seduces you with Duxburry (Massachusetts), Billingsgate Lighthouse (Massachusetts) or Brookhaven (Massachusetts).
For the $ 60 special menu you get to choose an appetizer between Spicy Tuna Tartar, West Indian Fish Cakes and Caribbean Seafood Chowder, all delicious and as fresh as you can get.
Make room for the entrance of Blackened Salmon (With sweet potato and asparagus, sweet and spicy red pepper compote) or West Indian Curried Shrimp (Sautéed in a local coconut-curry sauce with jardinière vegetables, basmati rice pilaf and sweet plantains) or Lamb Rack (Grilled and served with potato-zucchini roll, jardinière vegetables and a port wine and pommerey mustard sauce).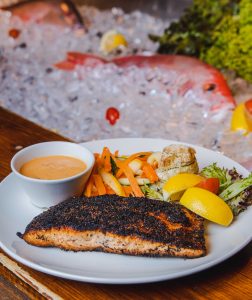 Sweetheart, it can't get any better than ending the culinary journey with Cheesecake or Coconut Flan or Key Lime Pie. It is simply the perfect ride.
If deep down delicious seafood is what you are craving for then this is exactly what you will get. Welcome in the theatre of the sea, let us entertain you. One thing is for certain: Chef Scott Scheuerman and his team are famous for getting people hooked, just like the fish on your plate. You will get the taste of home fused with Caribbean while dining in elegance. Aqua Grill reaped accolades from such prestigious travel publications as Fodor's, who says, "This hip restaurant is heaven on earth for seafood lovers, who will find fresh fish galore…"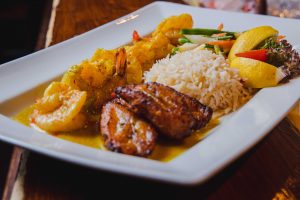 `A Scheuer thing'
American-born Scheuerman, executive chef of Aqua Grill, is thrilled about 'his restaurant'. "We started out as a New England style seafood restaurant, patterned after Boston style. But we quickly blended into some Caribbean, local flair… if you will. We do still offer the traditional New England dishes like whole Maine lobster, northern seafood plates like the salmon, tuna and swordfish. We buy also from the local fisherman to offer Caribbean dishes like snapper and grouper which are number one sellers in our restaurant being the most prevalent local fishes. Catches like wahoo, mahi mahi and brasil are welcome too, anything that comes out of the water we embrace."
Aqua Grill
J.E. IrausquinBlvd. 374
Phone: +297-586-5900
Open from 5pm-9pm. Last seating at 7.30pm
Facebook – Instagram – website