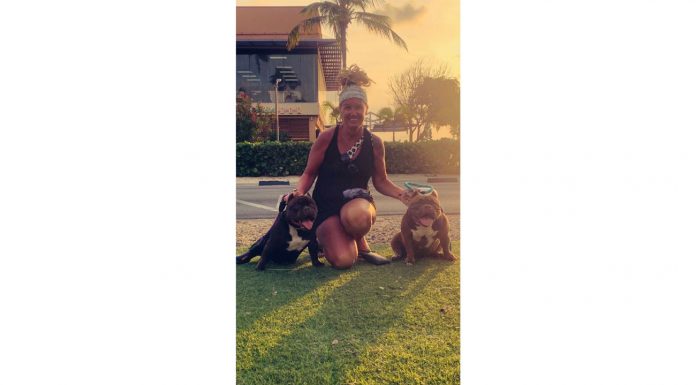 You are back and we would like to portrait you! By inviting you to send us your favorite vacation picture while enjoying our Happy Island. 
Complete the sentence: Aruba to me is ……. Send your picture with that text (including your name and where you are from) to: news@arubatoday.com and we will publish your vacation memory. Isn't that a special way to keep your best moments alive? Please do note: By submitting photos, text or any other materials, you give permission to The Aruba Today Newspaper, Caribbean Speed Printers and any of its affiliated companies to use said materials, as well as names, likeness, etc. for promotional purposes without compensation.
Last but not least: check out our website, Instagram and Facebook page! Thank you for supporting our free newspaper, we strive to make you a happy reader every day again.
For today we received an amazing story from Allison Braswell. She wrote:
Aruba to me…
"Ok where do I start, I just came home from Aruba last week and this was my third trip since they opened the borders this past July and my seventh trip to Aruba. As always it was a fabulous trip on my favorite island. This trip my oldest daughter Kayla and her girlfriend Taylor soon to be fiancé came and it was there first trip ever to Aruba and they absolutely loved it.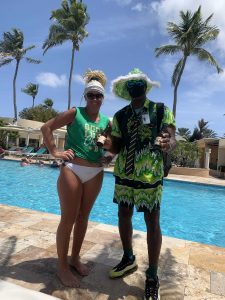 This trip I would love to give a huge shout out to a friend of mine Brenda James who works for the Tamarijin Hotel. She plays the music at night for the Divi and Tamarijn and is the manager of the entertainment there I believe. We became friends over my last few visits there. This past visit I encountered a issue with other guest who had a issue with my hair and I got judged on it and it was very upsetting. At the time when this happened I was with Brenda talking in the lobby and she stepped in and handled and disfused the situation so well,it couldn't have been handled any better than what she did for me. I also wanna thank the staff that was present at the time at the Tamarijn the bartenders,waitress and the cooks at the bar where all so professional and caring about this. So thank you to all my Tamarijin family.
During this trip I also I got to see the exotic Bully dogs again and wanna thank Jeremy Tromp for always bringing the dogs out to see me and my family when we visit Aruba.I got to meet his beautiful wife and children also and they are truly an amazing family. Aruba to me is family and the most beautiful,kind hearted people I have ever met.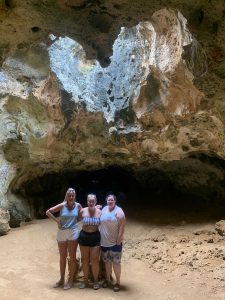 The island is beautiful,beaches are amazing, the water is as blue as it can get. Aruba touches my soul and makes me forget about any worries,stress and just makes me the happiest person ever. I have met the most wonderful people over the years and we have all become great friends and keep in touch always no matter how far apart we are from each other. So until next time Aruba, be safe and see you all soon."