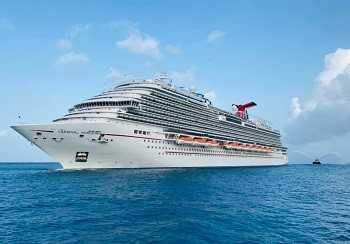 The cruise industry is getting back on its feet, and this will be seen in Aruba as well, as there are eight port visits scheduled for Aruba in August.
Compared to last month, it entails a gradual increase. In June 2021, the very first Cruise ship arrived in March 2020. The Port of Aruba did not receive any Cruise ships for 15 months due to the global pandemic.
The Government makes its maximum effort to bring back cruise tourism to Aruba. The Minister of Tourism, APA, and the ATA, proactively approached the cruise lines and explained the situation in Aruba. They also shared the safety protocols with the cruise lines.
Aruba was the first destination for cruise ships and this helps Aruba recover its cruise tourism. A flourishing cruise industry will bring opportunities for the economy, will generate employment for tour operators, taxis, restaurants, etc.
Similar to stay-over tourism, cruise tourism will also see a gradual increase projected by the APA.
For the remainder of 2021, there are 24 more calls scheduled for Carnival Horizon. There are a total of 69 anticipated calls for 2021 for the two cruise companies, Royal Caribbean's Celebrity and Carnival Cruise Lines.