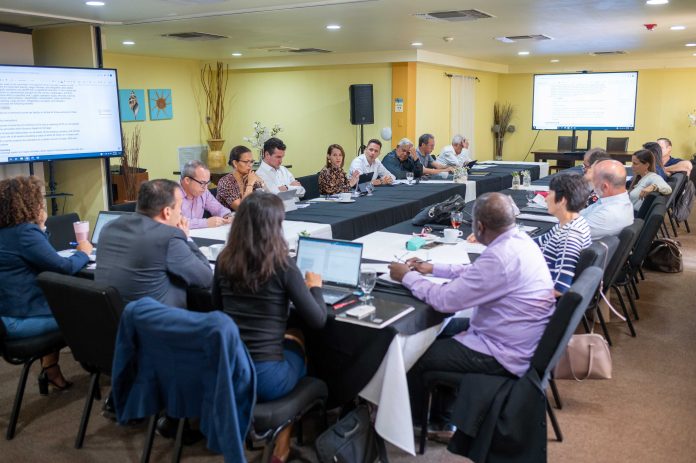 Yesterday the second session of the Economic Recovery Commission took place. The commission was established by minister of Economic Affairs, Geoffrey Wever, and is working together to formulate fiscal and economic incentives with the idea to stimulate investment and Aruba's economy.
Business climate, legislative ease, and fiscal rewards for certain investments and the necessary condition remain central in the discussion. From the government of Aruba, this can serve as a tool to stimulate the necessary investments which could benefit the community and create added value to the country.
According to a press release, it was a very good session during which they started giving structure to the goals they want to achieve, and the necessary incentives to achieve them. "We are happy with he direction which the meeting is taking, today there were very good ideas presented, and here you see that Aruba's business sector is creative, has a lot of knowledge and wants to contribute", Minister Wever mentioned.
The commission will continue collaborating in the following days. A final report can be expected to be presented in a few weeks to the Government of Aruba. Wever feels very positive regarding the good recommendations on the table, and with the implementation of these, it will contribute to Aruba's resilience and determination to develop a modern and lasting economy.