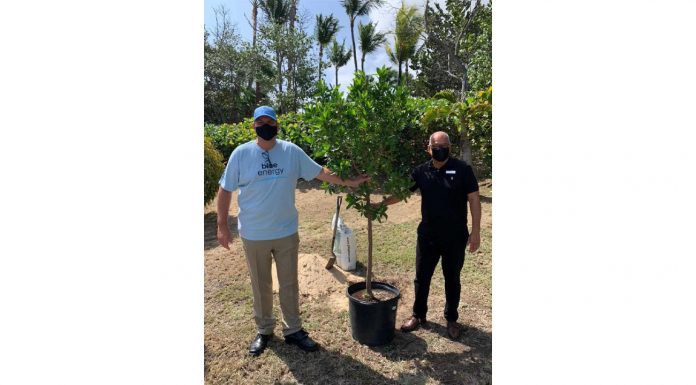 Hilton Aruba Caribbean Resort & Casino will be celebrating Earth Week this week, a time set aside to appreciate the beautiful planet we live on and give back to the environment.
Resort Team Members will join together in several programs designed to raise awareness of reducing recycling and reusing, with a schedule of entertaining and educational activities. Working with a local company, Fantastic Gardens, the resort will be planting an additional tree on property, a welcome addition to its already lush tropical gardens. In the spirit of gardening, Team Members will be planting and seed-swapping having taken an interest in growing vegetables and fruits since the beginning of last year. Seed and plant swapping will give Team Members an opportunity to acquire plants they don't yet have. Fantastic Gardens will also conduct a Basic Gardening Workshop, in-house, providing hands on practice with plants, fertilizers, soil, pots, and instruction regarding the life cycle of plants.
Additional projects include the launch of a new refillable water station for team members, designed to lower the consumption of single use plastic, and a Clean Your Plate campaign in which the Team Members' cafeteria serves a Waste-Free menu, prepared without bones, shells, or peels, in order to avoid waste of pre and post production.
As the highlight of the week, a Recycled Art Contest, from gathered discarded materials collected by all resort departments, promises to deliver a fun and innovative art piece to be entered in a competition between departments.
The resort wishes to thank Fantastic Gardens Aruba for participating in the week's events. Fantastic Gardens Aruba, since 1983, is the go-to address for anything that grows on the island, sharing passion and love of plants and nature with the Aruban Community to ensure the further green development of the island for the benefit of tomorrow's generations.