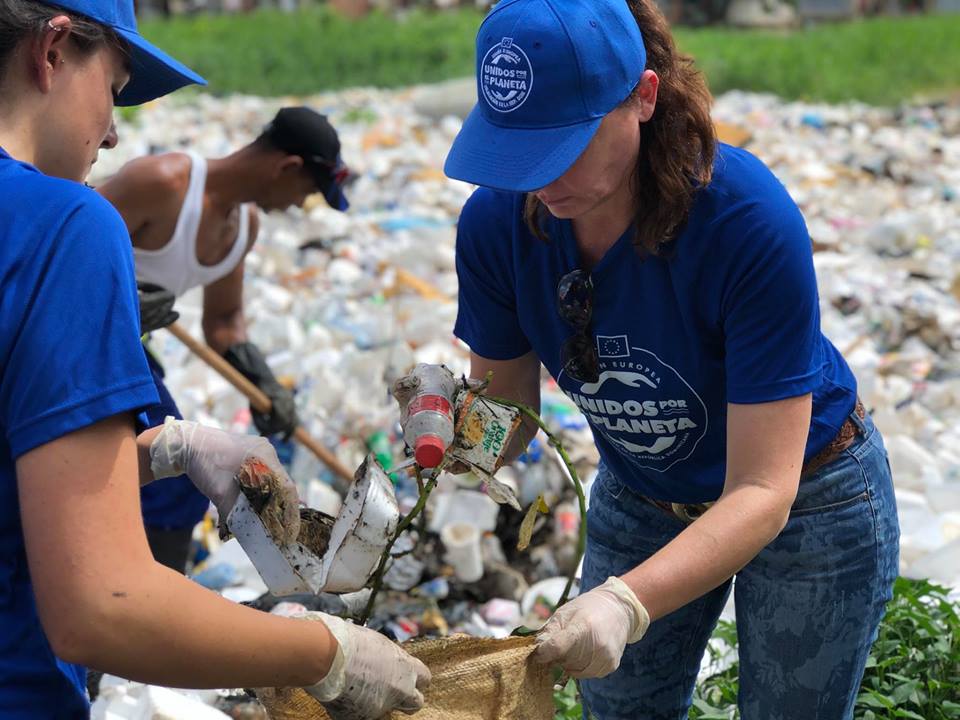 SANTO DOMINGO — The Dutch ambassador for the Dominican Republic and Haiti, Annemieke A. Verrijp sees connection as a necessity to achieve goals. From this point of view, the Dutch ambassador together with her team, recently launched the platform CoCreaRD. Influencers, stock brokers, innovators, young professionals, non-governmental organizations (NGO's), universities and those interested can find each other on this platform to share ideas and start to create. "The Caribbean has big potential in all imaginative forms, why not learn from each other and share experiences, ideas, innovations. To create and to solve."
The Caribbean Islands is a massive archipelago located in the Caribbean Sea, that can be subdivided into a few different regions: the Lucayan Archipelago, the Greater Antilles, the Lesser Antilles which includes the ABC Islands. There are 13 sovereign states and 17 dependent territories in the Caribbean, and the languages are English, Spanish, French, Dutch and Antillean creole.
The Caribbean sprawls across more than 1.06 million square miles and is located between North America and South America. With these facts in mind, we can imagine the richness in culture that inhabits this part of the world. The ambassador: "We have mutual challenges in climate changes, we share the same rich culture and then again each island has its own unique character, we have strong leaders, we carry many social problems with regards to women emancipation and youth participation. We can make use of each other's solutions to problems and share innovations. We can create new projects and team up to face our challenges."
Exalt Diversity
The inspiration for the platform comes from a likewise platform in South Africa, where the concept already works well. "The Dominican Republic, Aruba, Curacao, St. Maarten and the Netherlands face the same challenges when it comes to climate change.
The Netherlands is a country below sea level and islands are surrounded by water. With the raising sea level we need to unite to build resilience", says the ambassador. Sustainability is a must and needs attention, some Caribbean destinations progress more than others, making it a possibility to connect and work together. Many ties unite the Caribbean; sports, culture and music are just some to mention. There is room here to celebrate and fortify these estates. The objective of CoCreaRD is to facilitate cultural exchanges and exalt the diversity. Leadership is as diverse as the countries of the Dutch Kingdom and the Dominican Republic. "Why not identify these emerging leaders and know their ideas to confront the countries challenges. We need to look for them in the universities up to the 'barrios'."
Input from All
On initiative from a delegation of the European Union 200 persons from the Ministry of Environment and Natural Resources, Foundation Saneamiento Ambiental Comunitario, Ciudad Alternativa and members of the embassies of Germany, France, Civil Defense and the community of Gualey gathered to clean the shores of the Ozama river.
CoCreaRD was also part of this event. On the field of sports, teams from the Dominican Republic, Curacao, Aruba united for a Baseball Cup tournament. These are just some of the examples of what CoCreaRD stands for. The ambassador hopes to create many more connections and hopes more people are open-minded. "I strongly believe in working together with an open mind. We cannot deny our challenges and look away. It is now that we are able to unite and create with the input of all: women, youth, people from all standards and life walk."
For more information: Facebook Embassy of the Netherlands in the Dominican Republic and Haiti.q