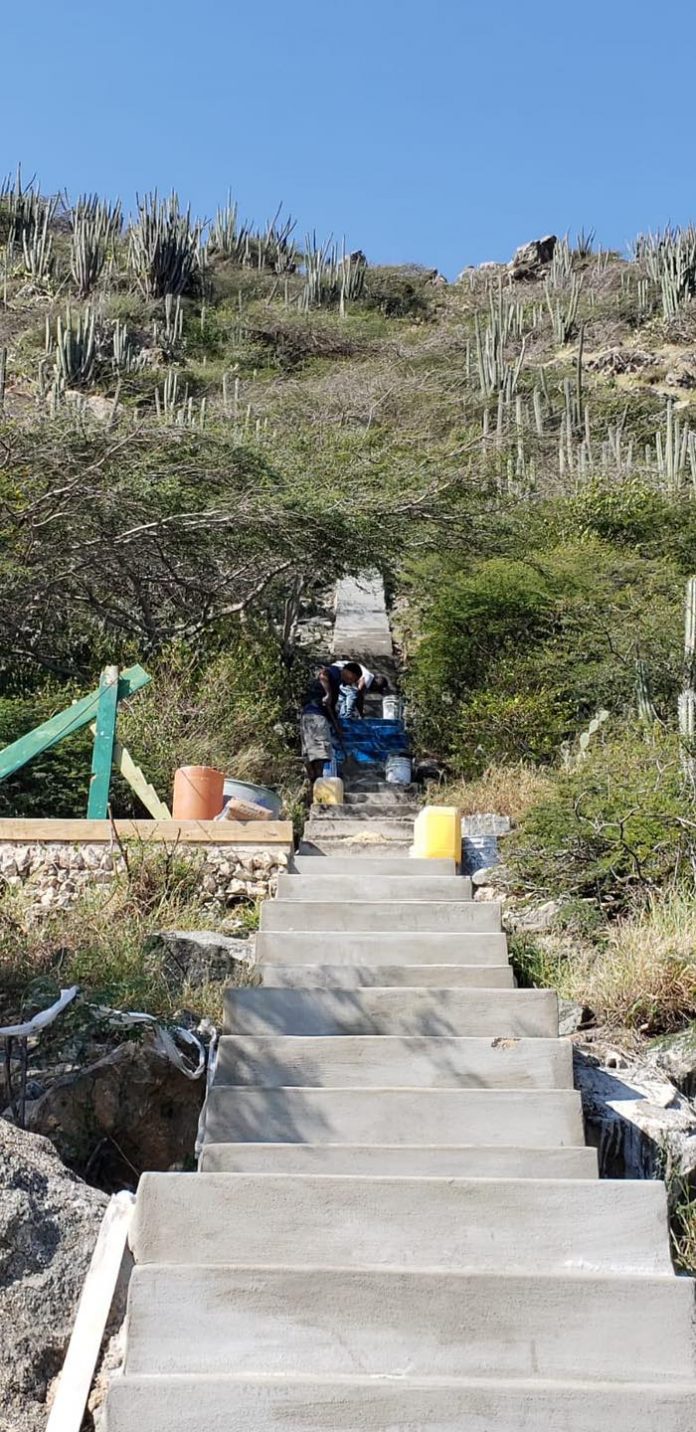 (Oranjestad)—Back in October of 2022, the minister of Tourism and Public Health, Dangui Oduber, announced the start of the embellishment project for Hooiberg Hill as part of the different projects that focuses on the improvement and elevation of product Aruba.
The embellishment projects for Hooiberg Hill has been ongoing for a while already, and during a press conference last October, Minister Oduber indicated that the project must be finished at the beginning of this year. However, that has still not happened. The DOW has published a public service announcement for the Aruban community on their Facebook page a few days ago:
"This is a request for everyone visiting the Hooiberg Hill that there is still ongoing construction at this site. We are experiencing tiny delays due to people still climbing the site. Construction is set to be finished next week if there are no further delays. We ask that you please keep this in mind."
The first phase of the project, in which the stairs have been improved and the hut at the entrance has been renovated, was realized with funds from TPEF. In the next phase, ATA will be financing the remodel of the existing viewer.
Along with TPEF, the stairs of the hill will be fixed and painted with the help of local artists. The goal for the Hooiberg Hill is to make this a colorful attraction for locals and tourists.
Minister Dangui Oduber mentioned during the conference in October that Aruba is a destination of high quality and that visitors pay a lot of money to visit the island. That is why it is important to keep improving product Aruba so tourists could experience the value of their money. This goal is part of the initiative to further diversify Aruba as a tourist destination.