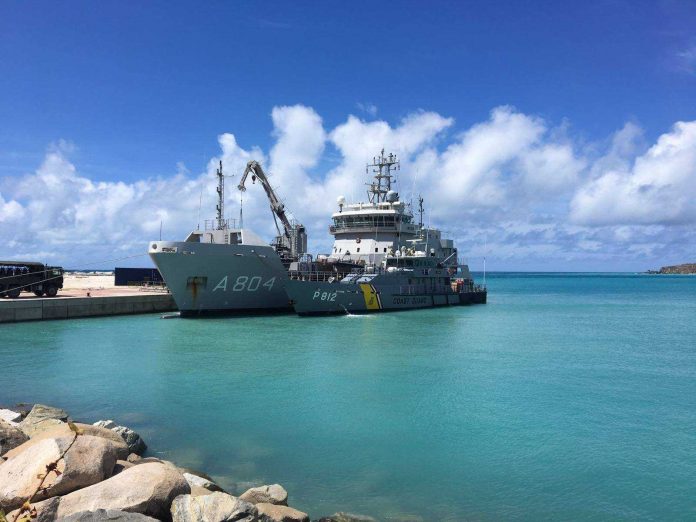 The Ministry of Defense will conduct a hurricane relieve exercise on the Windward Islands from May 26 to June 5. Practicing the logistical movements of personnel and equipment is central to this. Defense trains this so that the military can be deployed quickly and effectively in the event of an actual hurricane threat.
After the relocations to Sint Maarten, Saba and Sint Eustatius, small activities will take place spread over the different islands. The units will also use their stay to become more familiar with all three islands and the relevant partners based on them, such as government organizations, non-governmental organizations and companies that play an important role in emergency relief. There is no other major exercise scenario taking place on the Windward Islands.
A so-called pre-detachment will fly from Curaçao via Aruba to Sint Maarten by means of the Coast Guard patrol plane (DASH 8) on Thursday 27 May to facilitate the arrival of the "main force". The majority of the participating soldiers travel by charter flight or ship from Curaçao via Aruba to Sint Maarten, or by charter flight from the Netherlands to Sint Maarten. Two small detachments travel to Saba and St. Eustatius by means of the Coast Guard patrol aircraft. Performing all moves is the main goal of this hurricane exercise.
The vast majority of the 250 soldiers are already present in the Caribbean and consist of units of the Royal Netherlands Army (Company in the West), the Marine Corps (Marine Squadron Carib) and naval vessel HNLMS Pelican. In addition, a marine detachment is permanently present on Sint Maarten. By training on the Windward Islands, it is possible, in the event of an actual hurricane threat, to be able to provide emergency aid and rescue people in need immediately after the passage. In such a situation, the military can also support the civil authorities and contribute to public order and safety.
COVID
The (travel) limitations that the COVID-19 pandemic entails has been expressly taken into account in the preparation and implementation of this exercise. Only personnel with a negative Corona test are allowed to participate in the exercise. All additional rules of the governments of Sint Maarten, Saba or Sint Eustatius are complied with.