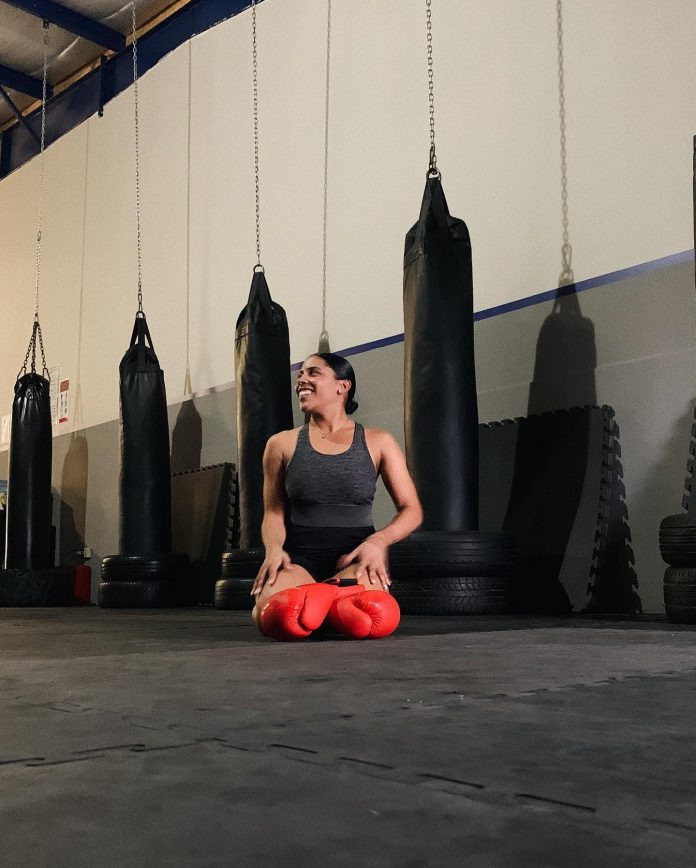 Crystal Leito, like many other young people in the era of technology, is very active on social media. This resulted for extraordinary opportunities for Crystal, kickstarting her career as a social media influencer. Crystal told our reporter how she came to her career, her hobbies and her vision for the future.
Crystal studied at the International School of Aruba, and later continued her studies at Flagler College, Florida, where she studied Business Administration and Marketing, earning her Bachelors last year. After graduation she worked in administration for two years, and currently she is working as a freelance social media coordinator for different businesses.
She says that her career as a social media influencer started around two years ago, during the Covid-19 pandemic. Because everything was closed during the pandemic, social media exploded, and as someone who was always very active on social media, various local companies, big and small businesses approached her to help them with their social media presence. And so her career as a social media influencer started.
"I did different promotions. I even did one from the Netherlands, a business which a young woman had just started and contacted me to give exposure to their name. So yeah, I do different things and it varies. It can be sports, beauty, drinks, it's really varied", she commented.
But like any career, social media influencers confront many challenges. One of these is the accounts of companies on social media which many times turn out to be fake. Crystal explains that she also went through such an experience, but to avoid falling for these sorts of lies, she tries to research the account of supposed companies that reach out. "I try to check properly because you can receive a message that can be spam, often is spam. So I try to check out their page, check their interactions, because maybe they have a lot of followers but their interactions don't match the amount of followers on their page. That's how often you can tell if the account is real or not", she says.
Crystal is also very active with sports training, and recently she is more involved with kickboxing. She says that she always liked physical activity, and she was always active with running, going to the gym – it was always a part of her routine. She considers herself a morning person, and she likes to start her day by training in the morning.
It's been about a year and a half since she started training in kickboxing, and this became part of her daily routine. "I really like it, I find it's a great cardio exercise but also a stress relief workout, it really is all-in-one", she says.
For many, kickboxing is specifically for men. For women to participate in this was, and for some people still is, seen as a taboo. Crystal always had a big interest in kickboxing. She says that her father is a boxing commentator and her brother was in kickboxing in karate since he was eight years old. But Crystal could never join because she is a girl, and kickboxing is an aggressive contact sport.
But now as a grown-up, Crystal decided to try it, and personally she finds kickboxing a sport which empowers women. "It's not necessarily that you're aggressive, it's really empowering to think 'wow I did that, I pushed my limit'. It's really great", she added.
She commented that it's still a taboo for women to participate in kickboxing because still a lot of people associate kickboxing with aggression or just for men. But for Crystal, it's really not like that. She emphasizes that it's something for everyone, it's a sport that empowers many and provides a lot of discipline.
Regarding her vision for the future, she says that her main goal is to eventually launch her own social media and marketing business. "I think that being really an image myself on social media already, I want to grow into this and eventually be completely on my own, with my own social media and marketing business."
To finalize, Crystal has a message for women who always wanted to try any hobby or follow a dream, but because of taboo or any other limit, never dared to try. "I was myself one of them for some time, and I would say to that, just believe in yourself, that's very important. Believe in yourself, because you can, and if you want to do it just do it. Don't worry with what other people think or say regarding your hobbies and dreams. If you believe in yourself and it's what you want, go for it."