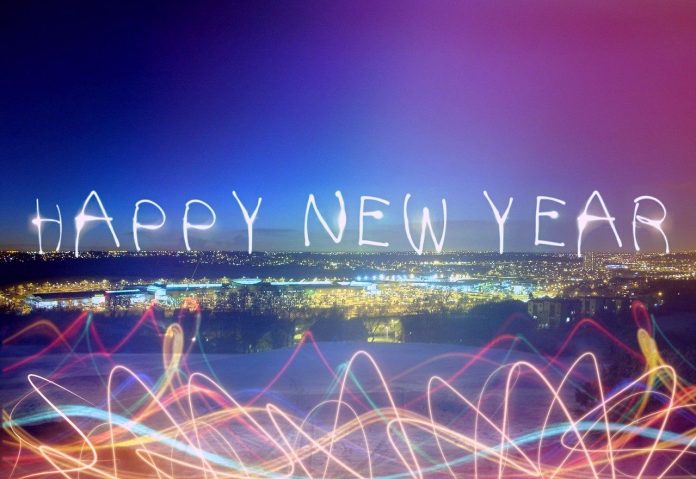 New Year celebrations are up next! In Aruba, this means getting together with loved ones, hopping from one party to the next, setting off pagara and fireworks, indulging in good food, and toasting to the good life!
If you are in Aruba for this fun time of year or if you plan to visit next holiday season here is an overview of what to expect:
Pagara and Champagne toasts all day long
For those of you not familiar with Pagara, it is a long string of Chinese firecrackers. The Pagara is set off all around the island on New Year's Eve Day and marks the end of the year for local businesses. It's main purpose is to celebrate success of the past year and to ward off any evil spirits that may come their way.
By now it is not just done by businesses but also by families. It's tradition to gather with your friends, family or coworkers, light the pagara, and have a Champagne toast (or three). This tradition kicks off the New Year celebration rather early in the day and can last until late afternoon.
Here are some of the main pagara attractions:
11AM Mainstreet, Caya Betico Croes
12PM Playa Linda, 2.5 million shot
1PM Renaissance, one of the longest Pagaras set off on the island.
Once the pagara celebrations have come to an end it's time to freshen up and get ready for the main attraction, New Year's Eve of course!
Once the sun sets the fireworks madness begins! Fireworks are set off at all hours of the night throughout the island's neighborhoods. And at last, for the final hooray, just before midnight, many resorts begin their grand fireworks show. Find a high spot on the island to witness the spectacular panoramic island view of magic from above, or plop down on the beach and gaze up at the sky for a breathtaking show.
There are plenty of special dinners and parties held at restaurants, bars and resorts… all including a great view of fireworks.
As you may have been able to tell, the holiday tradition here in Aruba is one of a kind, you really must try it for yourself. But please, do remember to celebrate responsibly and to always clean up after yourself!
Aruba Today wishes you a new year blessed with health, wealth and happiness!