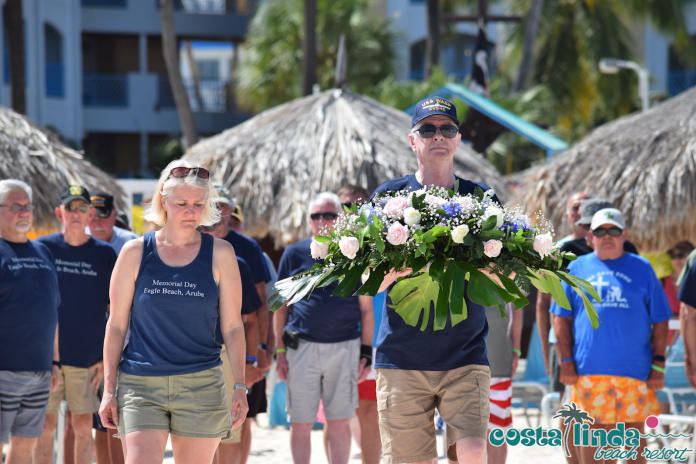 On May 29, 2023 took place at the beach in front of the Beach at Costa Linda beach resort the annual Memorial Day Ceremony.
In April 2023 we got the sad news that Mrs Maureen Nadal who has been hosting the memorial day ceremony for some years now after the passing of her veteran husband Mr.Robert Nadal who started with this ceremony in 2002. In the presence of the picture of her beloved mother Nicole Nadal hosted the ceremony this year. Bravely she read the poem for this ceremony and along with a veteran placed the wreath in the ocean.
The "DETAIL" consists of veterans from WWII, the KOREAN WAR, the VIETNAM WAR, the COLD WAR and the WAR ON TERROR. Veterans of any nationality are invited to join the "DETAIL". We have endeavored to keep the ceremony simple and solemn with the intention of perpetuating the memory of those women and men who died in the service of their country.
After the ceremony everybody present enjoyed sweet donuts and refreshments. Costa Linda is happy to have hosted this ceremony this year again which is getting bigger every year.