Chinese President Xi Jinping proposed the building of the Silk Road Economic Belt and the 21st Century Maritime Silk Road in 2013, which is called the Belt and Road initiative (BRI). This initiative draws on the historical wisdom and signs of ancient Silk Road, and is in response to the severe challenges of deficit in peace, development and governance to mankind.
It aims to enhance connectivity and pragmatic cooperation, and to deliver win-win outcomes and common development. Over the past more than 5 years, 127 countries and 29 international organizations have signed documents on Belt and Road cooperation with China. BRI has already become the most popular public goods and the largest cooperation platform in the world.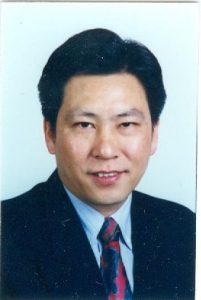 The Second Belt and Road Forum for International Cooperation (BRF) was successfully held in Beijing during April 25th and 27th. Heads of state and government from 38 countries, United Nations and International Monetary Fund, as well as more than 6000 guests from over 150 countries and 90 international organizations participated in the forum. During 3 days, they discussed how to promote high-quality Belt and Road cooperation and enhance pragmatic cooperation to better benefit the people. The forum consisted of leader's roundtable summit, the high-level meeting, 12 thematic forums and the CEO conference, with fruitful outcomes. A total of 283 achievements were reached, including multi-bilateral cooperation agreements and pragmatic cooperation projects. The joint communiqué issued by the summit has demonstrated the extensive consensus and firm determination of participating countries for a brighter future of BRI.
The BRI aims to promote connectivity of policy, infrastructure, trade, finance and people-to-people exchanges and improves people's lives. Since 2013, countries along the Belt and Road have strengthened their development policies synergy with the BRI. Within the cooperation framework, the BRI has brought 6 trillion US dollars trade volume, 80 billion US dollars investment, 82 economic and trade cooperation zones and 300,000 local jobs. As a result, some developing countries have their first modernized railway; others even have high-speed railways and cross-sea bridges. Land-locked countries have transformed into land-linked ones. 15,000 trains of China-Europe rail service over these years have carried goods, as well as friendship and hope to their destinations, connecting Asia and Europe continents. Data from the World Bank and relevant international institutes indicate that the implement of BRI will reduce global average cost by 1.1%-2.2% and global economic growth increase by 0.1%.
It was also common consensus of the forum that Belt and Road is a road of opportunities towards prosperity, all parties agreed to act in the spirit of multilateralism and strengthen all-round connectivity, enhance the complementarity between the BRI and the development plans of participating countries as well as regional and international development initiatives, to achieve common development through global partnership on connectivity.
Belt and Road is a road of green development and it promotes sustainable development. Participants of the Second BRF agreed China's green proposal, to launch green infrastructure projects, make green investment and provide green financing. China and its partners have set up the BRI International Green Development Coalition, formulated the Green Investment Principles for the Belt and Road Development, implemented the Green Silk Road Envoys Program, and jointly initiated the Belt and Road South-South Cooperation Initiative on Climate Change. All these measures will help protect the Earth which we all call home.
Imbalance in development is the greatest imbalance confronting today's world. In the joint pursuit of the BRI, we must see that the vision of sustainable development underpins project selection, implementation and management, so as to create more opportunities for developing countries, and achieve sustainable development. UN secretary-general Mr. Guterres pointed out during the forum, that the world will benefit from the BRI that accelerates efforts to achieve the Sustainable Development Goals, and that the United Nations is poised to support the alignment of the Belt and Road Initiative with the Sustainable Development Goals. Relevant institutional research believes that Belt and Road cooperation plays a positive role in implementing the UN 2030 Agenda for Sustainable Development and reducing poverty. Other outcomes, for instance, the Beijing Initiative for Clean Silk Road, and the Cooperation Initiative on Silk Road of Innovation, have reflected that the BRI complies with the trend of times and people's expectations for a better life.
Belt and Road is a road of openness and has extended new practices to improve global governance. The BRI embraces the spirit of ancient Silk Road, which is peace and cooperation, openness and inclusiveness, mutual learning and mutual benefit, and is guided by the principle of extensive consultation, joint contribution and shared benefits. The initiative originated in China, but it belongs to the world. It is an open and inclusive economic cooperation initiative, not an exclusionary bloc. It pursues partnerships, win-win cooperation and common development. It promotes globalization and building a community with a shared future for mankind. All countries who have interest are welcome to participate the BRI.
The joint communiqué of the round-table summit clearly proposed to pursue trade and investment liberalization and facilitation, to support an open, inclusive and rules-based multilateral trading system, and to establish working regimes including financial supports, investment environment, risk-control and people-to-people exchanges, with high-quality infrastructure construction and industrial cooperation as their core.
China will continue to uphold the "golden principle" of consultation and contribution for shared benefits, champion the concept of open, inclusive and transparent cooperation, and strengthen the synergy of development policies and strategies. We will adhere to people-centered approach, focus on people's livelihood, and enhance the complementarity with UN 2030 Agenda for Sustainable Development as we deepen our cooperation. We support international cooperation in anti-corruption. We will act in the spirit of win-win, focus on improving physical connectivity, and build a stronger momentum for common development and forge an even closer partnership. The Chinese government always encourages Chinese enterprises to conduct foreign investment cooperation in accordance with market principles, international rules and local laws, and by principles of intensive consultation, joint contribution and shared benefits, to make sure that the high-quality requirements are in line with local conditions and better benefit the people as well as local economy and society.
The friendship between China and the Netherlands has a long history. In recent years, high-level exchanges between our two countries have been frequent, and the level of pragmatic cooperation under the Belt and Road framework has been continuously improved. The Netherlands is the second largest trading partner and investment destination of China among European Union countries, and the investment from the Netherlands to China ranks 3rd in EU. There have been several railway lines between our two countries, among which, the Chengdu-Tilburg line has 4 trains running every week. More than 90 passenger and cargo flights each week also connect us. A quarter of the goods in the Port of Rotterdam are from China. We have extensive cooperation in many areas such as smart cities, chip manufacturing, aerospace, water resources, energy, environment protection, health and others. All twelve provinces of the Netherlands have signed sister city agreements with Chinese relevant provinces and cities. Every year, 350,000 Chinese citizens travel to the Netherlands, and about 10,000 Chinese students are studying there.
Latin America and Caribbean are the natural extensions of the 21st Century Maritime Silk Road. Close to 20 countries in the region have signed Belt and Road cooperation documents with China. We welcome Dutch Caribbean actively participate in the BRI, and board on the express trains of Sino-Dutch and Sino-Latin America relationship development. Q