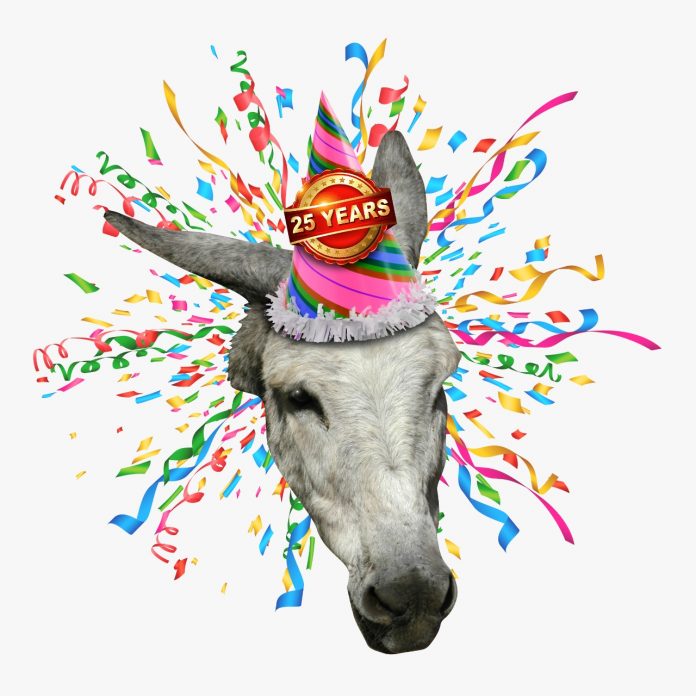 The Aruban Donkey Sanctuary is celebrating a festive period of time.
Exactly 25 years ago the sanctuary was started by Ramon Boekhoudt: he sheltered of the first donkey, BanBan. This donkey is still living at the sanctuary with one exception: by now he is surrounded by approximately 130 colleagues!
The sanctuary has become a tourist attraction on the island, receiving some 30,000 visitors annually. But more than that it is a friendly place where the donkeys find a safe home. The animals are cared for by some 40 volunteers.
To celebrate our milestone, a festive Donkey Fair has been organized at the sanctuary: on Sunday, April 24 a Fair is held from 10 am until 3 pm. With more than 30 booths and a whole lot of music, the day will be spectacular. For instance, Emco will be printing T-shirts and companies such as Kooyman, Shrek and Flora Market as well as local artists will be showcasing their wares. Of course there will be enough to eat and drink and for the children there will be great games. Several animal charities and rescue organizations will be present as well. A wonderful auction with fun items is on the agenda too.
Fresh FM's famous Angela Tiemens is going to emcee the event.
All in all, too many reasons to decide to come to the sanctuary on the 24th.