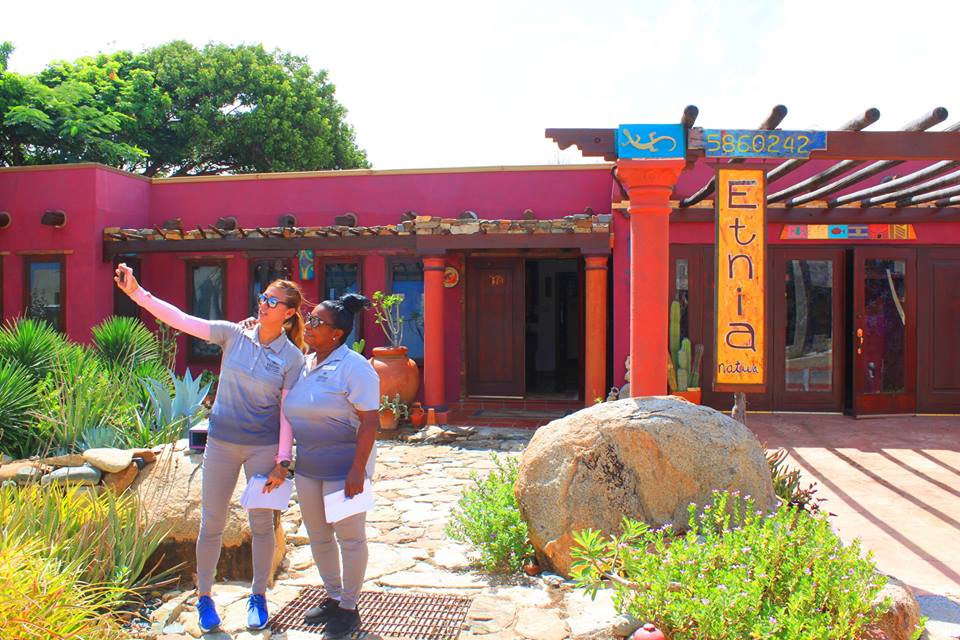 NOORD – Etnia Nativa is a Native Aruban Heritage Museum and Art Gallery. All products offered are made in Aruba and by one of the last Native Aruban. The gallery promotes and defends Native American Rights, Cultures and Arts, focusing primordially on Aruba's own Native Cultures.
This is a great way to spend some time learning more about beautiful Aruba, with Anthony and his wife, in their home. Get some peaceful time out of the sun to hear about some personal history of Aruba and see some beautiful works of art, says one of the visitors. Books, Medicinal Plants, Music and Musical Instruments, Art, Metallic lamp shields, Bio Products, Ceramics, Woodcarvings, Sculptures and Photos are part of the collection. Visiting Etnia Nativa Aruba's Amerindian Art Gallery means stepping back in time. Marvel at art inspired by pictograph, pottery and folk stories that go back many generations and energize your creative spirit.
Aruba's History runs deep in our " Y" and mt-DNA. Carving its path through our Island and flourishing in this Gallery. It`s the foundation of our Culture, celebrated by our people. Our History has shaped our nation as much as it has shaped our spirit. Visit and experience our Culture and a Native Aruba that is ancient and is here to be rediscovered. They also offers guided tours and lectures, concerning topics such as Archaeology, Geology, History,Native and Invasive Flora and Fauna, Aruban Ethnology all with in a scientific context. More information is to be found at Facebook Etnia Nativa.