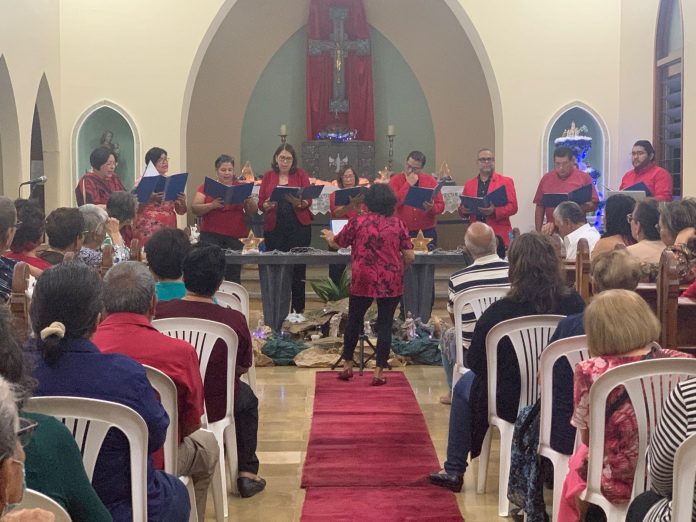 Last week the concert Canto di Pasco – Christmas Song – took place at the Klooster Imeldahof in Noord, a building under the illumination of Christmas lights and decorations, where the live nativity scene from the group 'Angelnan di Rosario' could be seen.
The different choirs gave a beautiful presentation of Christmas songs which was splendorous in the monumental building. A jolly atmosphere reigned, and with the bazaar, people could enjoy snacks, food and Christmas crafts.
Kapel di Bethania Foundation thanks everyone who came to celebrate this season with them, also all members of the choirs who did their best efforts to give a beautiful presentation on that night. They thank Tica Giel and Igmar Maduro who came with the initiative and coordinated the concert.
To each person who helped in the bazaar, also volunteers and friends of the Kapel di Bethania foundation who gave their free time to assist.
Kapel di Bethania Foundation is looking back on a very fruitful year, and will continue with encouragement in 2023. They wish the entire community a Merry Christmas and Happy 2023.