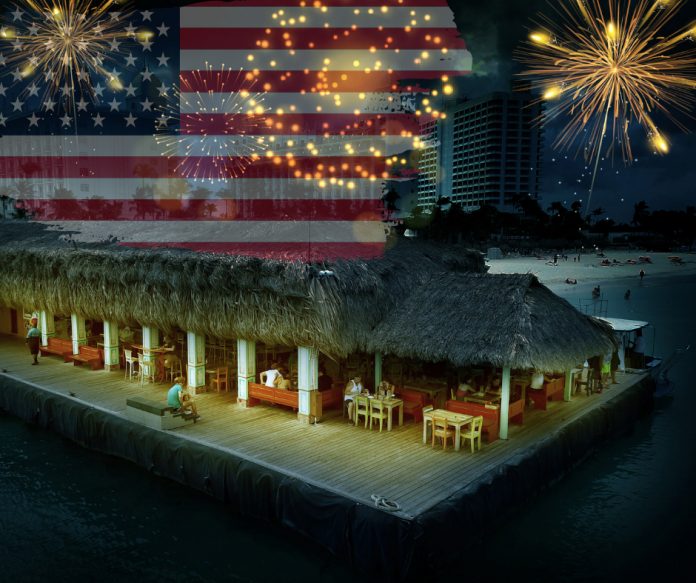 What better way to celebrate Independence Day than with great music, tasty food and drinks, and the best view of the fireworks shows! Come join us at Bugaloe tomorrow for an Independence Day celebration you'll never forget.
While you're waiting for the fireworks this Independence Day, enjoy live music by the Travel Sessions Band and Friends starting at 7pm. Bugaloe offers two daily Happy Hours that run from 5-6pm and again from 10-11pm. We have the best view of the firework shows from nearby hotels, so come early and grab a great seat to watch the action! With a 360-degree view, it won't be difficult to feel like you're in the best seat in the house.
Bugaloe is located on the De Palm Pier between the Hilton Resort and the Riu Hotel. For reservations this Independence Day, please email info@bugaloe.com or call 00297-586-2233.