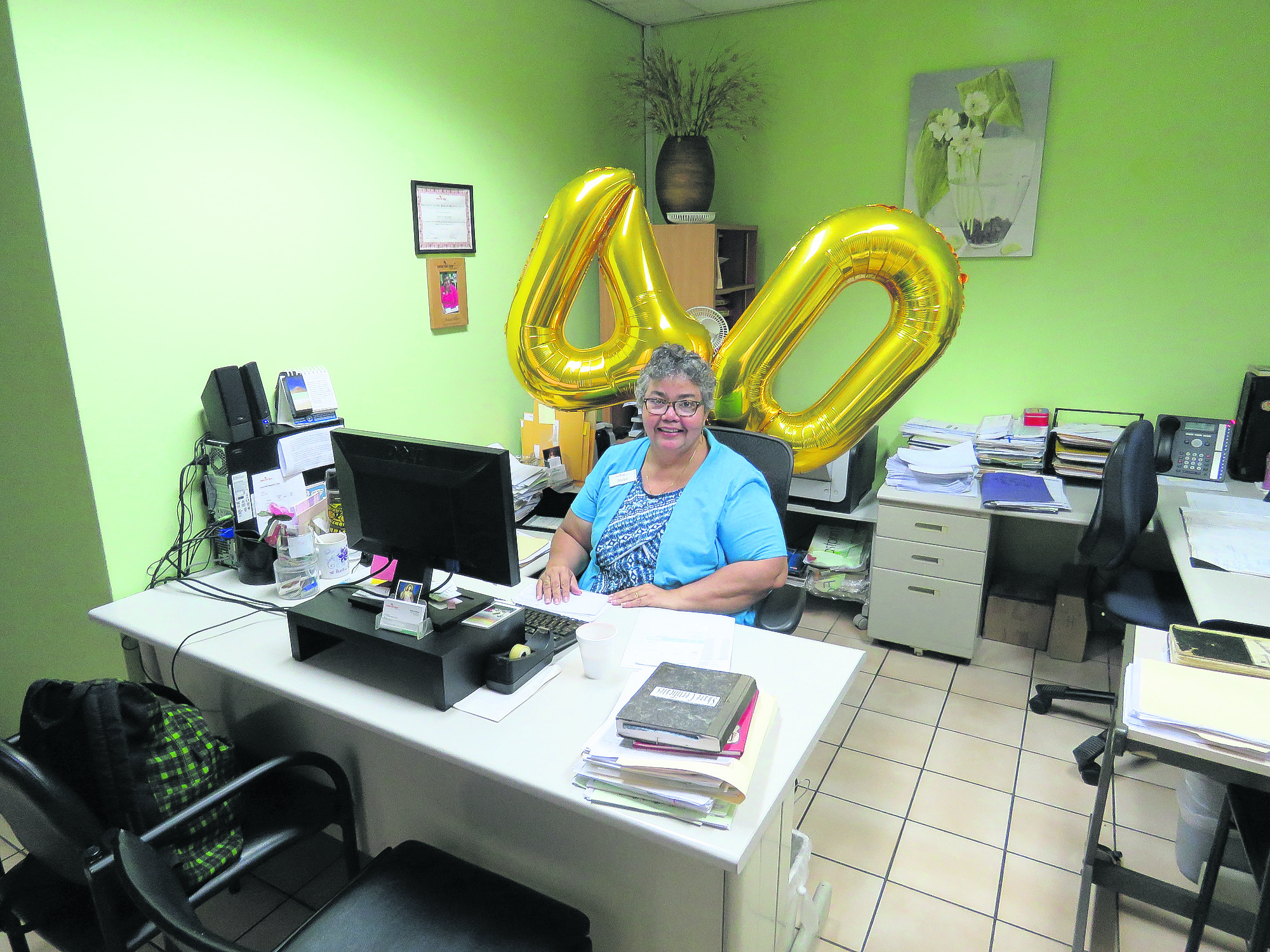 EAGLE BEACH ― Tuesday morning Casa Del Mar Beach Resorts honored Jessica Alders for her 40 years of outstanding work at the Resort. Jessica works as Member Relations Coordinator and handles everything member or visitor related, she's been here since the beginning of the hotel and wishes to still work a couple years more at this wonderful resort.
Jessica Alders was referred by her sister to apply for an open position at Aruba Beach Club and started working on August 7th 1978, as a reservation clerk handling everything reservations related. She worked at this position for almost 8 years and then changed to Member Relations Coordinator, after the Casa del Mar Resort was in 1986, she worked for both resorts until they split, then she started working solely for Casa del Mar.
In the beginning she had to adapt to the new technology, typewriters where new back then and also the whole process of information going from paperwork to digital but besides that she loved and still loves to work with people and new visitors. Her greatest joy is when the owners and guests, finally meet her in person, usually the visitors make their arrangements with her via email or telephone, but love her service so much that when they arrive at the resort they want to meet Jessica in person.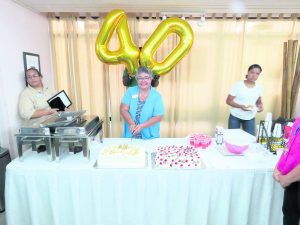 Jessica is an inspiration for many, she's been through many changes with the resort since she started working and now forty years later she still loves her job and is willing to work for many more years.
About Casa Del Mar Beach Resort
Casa del Mar features gorgeously appointed two-bedroom, two-bath luxury oceanfront and poolside timesharing Presidential Suites with full kitchens and complete facilities for six persons or economical one-bedroom one-bath Ambassador Suites, which sleep four people with their own pool in a private courtyard, all with balconies or patios.
Adventure seeking enthusiasts will find a myriad of on-site and nearby water and land-based activities as well as Matthew's Restaurant and Beach Bar for fine dining in an over-sized open air Tiki Hut right on the beach.
Just a short taxi ride from Queen Beatrix International Airport with service by major airlines from North and South America and Europe and Aruba's colorful capital city of Oranjestad with fabulous shopping and nightlife, Casa del Mar is treasured by owners and guests alike.q