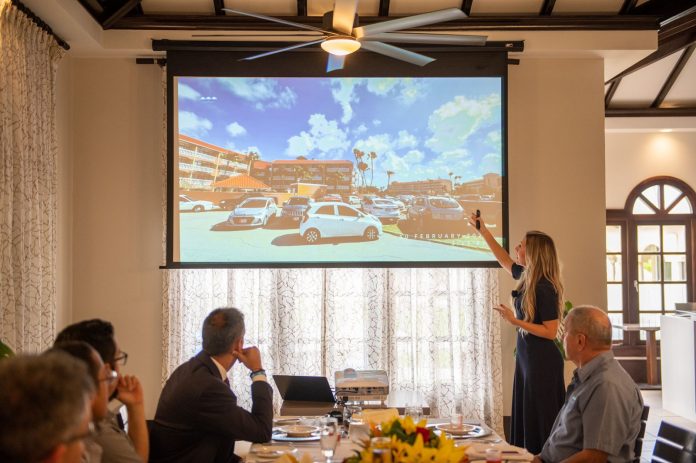 (ORANJESTAD) – On Monday, Minister of Tourism and Public Health, Mr. Dangui Oduber, met with the manager of Bucuti & Tara Beach Resort and director of DOW, Mr. Marlon Croes. In this meeting, Mr. Biemans from Bucuti & Tara Beach Resort presented a plan for elevating the entire Low Rise area.
The Beach Resort's proposal was to elevate the entire infrastructural area in the Low Rise hotel area. Currently, this area does not have enough capacity for the cars that park there. This is a risk for nearby walking tourists. The Bucuti & Tara franchise wants to construct a new parking lot, as well as a separate path for pedestrians and bicyclists that connects to the path planned for the Eagle Beach project.
This plan is sure to elevate the product Aruba. This will provide more safety on the roadways for our visitors. In partnership with the Aruban government, Bucuti & Tara Beach Resort and other nearby Time Share resorts hope to work together to elevate the entire area.