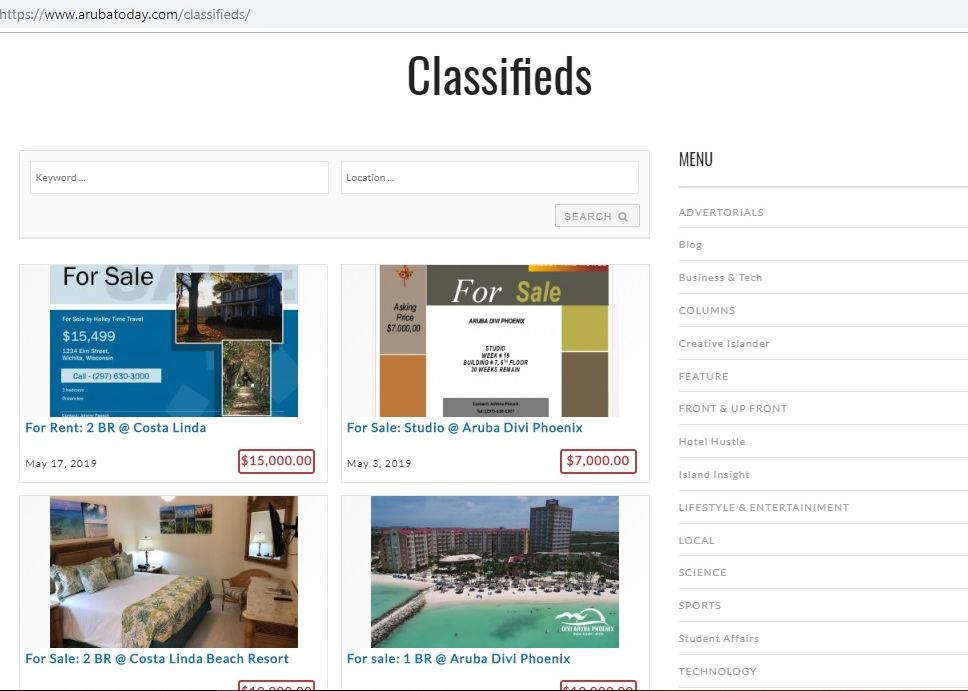 ORANJESTAD — As per today Aruba Today offers to book your classified ad online. You may choose between text only and adding a picture. On the home page there will be a separate category under the name Classifieds.
For our readers it is easy to scroll and have an overview of all offerings, for our advertisers it will be a perfect way to reach their targeted audience. Most important is that the prices are very economic. Try it out to test the result!
Contact us for more information at telephone +297 582 7800 and ask for Liza Koolman or email her at news@arubatoday.com.