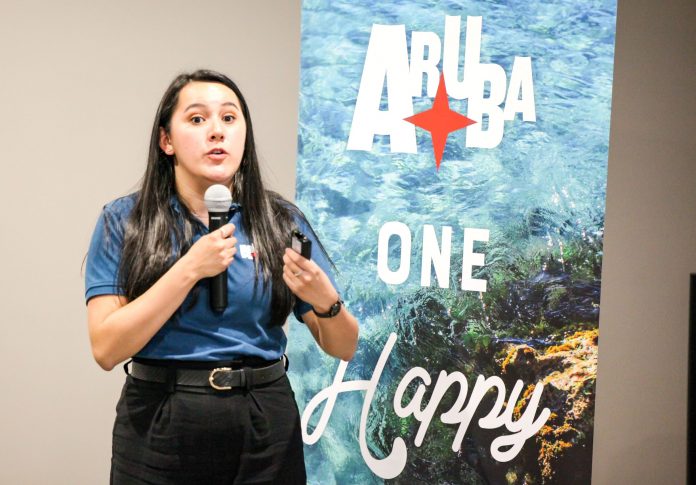 As part of Aruba Tourism Authority (ATA)'s strategy, there are different moments throughout the year when meetings are held with partners in Aruba, as well as ATA's team in each market. Recently, the Latin American Marketing Update Meeting took place, where more details were presented about the plan and objective for 2023 to local partners.
The meeting took place at the Hyatt Place Aruba Airport, where an extensive presentation was given on what can be expected in the 2023 marketing plan for Aruba. Those present received some new and out-of-the-box ideas to market the island of Aruba abroad, and attract even more visitors to our island.
The Latin American market took a little longer to reopen after the pandemic compared to North America and Europe, but it's worth noting that the recovering is ongoing for this market as well. Until November, a recovery of 76 percent was noted in the amount of visitors from Latin America compared to the same period for 2019, so it is expected that this recovery will continue, since the market indicates that the demand is there. The main recovery at this moment is coming from Colombia, where numbers indicated that we are practically reaching the 2019 level once again.
Taking advantage of having all partners together, gratitude was expressed for their cooperation to the recovery and some of the partners who produced the most, but also those who took part in different marketing initiatives and were interested in continuing growing this market, received a special certificate. Regarding hotels, recognition was given to Brickell Bay Beach Club & Spa, Barcelo Aruba, Eagle Aruba Resort & Casino, RIU and Holiday Inn Aruba. De Palm Tours also received recognition in the area of activities.
ATA thanks every partner supporting the Latin American market, which makes the strategy for diversification possible. For 2023, ATA will continue focusing on diversifying our visitors to have a healthy distribution of visitors from different regions.