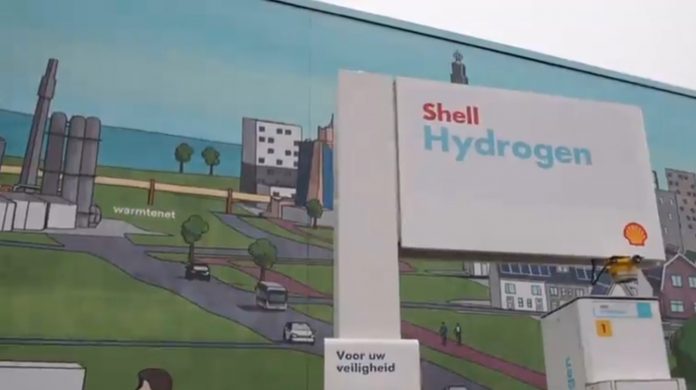 (Oranjestad)—During a video posted on Prime Minister Evelyn Wever-Croes' Facebook page, the Minister of Energy, Glenbert Croes, shared some information on his travels to The Netherlands. "From Groningen to the entire community of Aruba, our delegation is working towards the reactivation of the entire refinery zone on the island," he commented.
He pointed out that this zone "is going to be the Energy Valley: Aruba Hydrogen Valley", where the main goal is to reactivate the energy industry with renewable, clean energy "in order to take care of the island's environment." Croes shared that the goal is that everyone would also be able to get "a good job, good pay, and that our contractors can undertake better projects and get good contracts, so that our economy can flourish without the need for black smoke from gas emissions." The minister's hope for a better economic and environmental future is the reason for the delegation's travels to Groningen.
The delegation in question consisted of representatives from Aruba's refinery (RdA), WEB ARUBA NV, Elmar NV and Utilities NV. The delegation was also accompanied by Aruba's Minister Plenipotentiary for The Netherlands, Ady Thijsen, as well as Mr. Patrick Cnubben. Cnubben is the person in charge of guiding the development of the Hydrogen Valley for Aruba.
"I think Aruba is taking charge to show the rest of the world the Hydrogen Valley, the Energy Valley in San Nicolas, where the refinery is located. This valley will be a significant non-tourist economic pillar. This mission is important, because it concerns the revival of an energy industry that has been closed for several years," Croes mentioned. He expressed that he hopes to see the entire refinery zone remodeled into the Energy Valley, where renewable, clean energy will create economic activity and job openings for those who lost theirs when the refinery closed down.
Minister Croes did not expand on the plans for the zone, even though the video showed different images from the presentations given to the delegation about the project. It is expected that upon the minister's return to Aruba, he will expand on this project in further detail.