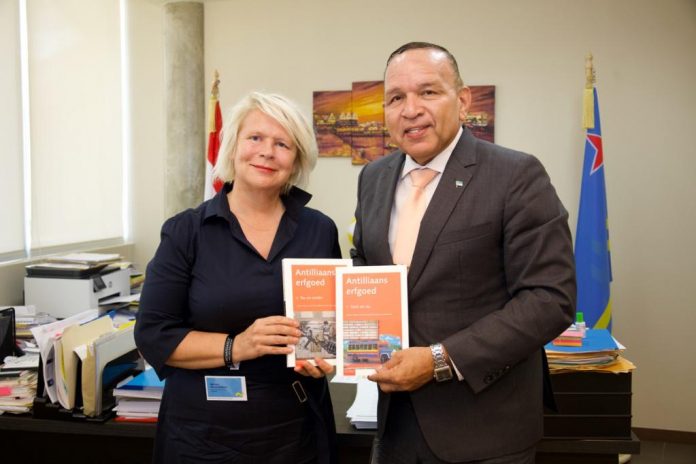 At the end of September, the University of Aruba organized the work conference related to "Studiesuccess". During the four country consultation that took in March in the Netherlands between the ministers of Education of the Netherlands, Aruba, Curaçao and Sint Maarten, the topic of Studiesuccess was discussed.
At that time, Aruba chose to made itself available as host of the conference on this topic at the end of the September 2022. The University of Aruba, through among others Prof. Rector Viola Heutger and a commission was in charge of organizing this project, in which Nicole Spellen and Ron Borhmans had an important role.
In the context of this work conference, the delegations of Sint Maarten, Curaçao, Saba, Sint Eustatius and Bonaire came to Aruba. The Netherlands was also present with a delegation consisting of, among others, Hogeschool Rotterdam and Hoogeschool Amsterdam, and representatives of the Ministry of Education including the Secretary General of Education, drs. Marjan Hammersma.
Aruban minister of Education and Sport, Endy Croes met separately at his bureau with Hammersma, who was accompanied by Aldrik in't Hout. In a press release, the minister said it was a good meeting in general. He received various questions regarding the Doorlichting rapport – vetting report – and he provided a wide explanation of the plan of approach that the Bureau of Education is working with.
At the same time, minister Croes exchanged ideas with Hammersma and explained in detail the challenges that Aruba is facing. Something that the minister highlighted was the position of CAft – the College of Financial Supervision – regarding the general budget, which according to the minister is an obstacle in the development of education. He explained the Secretary General that the government of Aruba, through a diligent policy of the Wever-Croes II Cabinet, and the minister of Finance, Xiomara Maduro were able to reduce the deficit caused by the Covid-19 pandemic from 1028 million florin in 2020 to 25 million in 2023, however, he said that according to CAft this is not good enough, as CAft is demanding to make cuts in education.
The minister said he is opposed to the advice of CAft. At the same time, no country in the world is making cuts in education, particularly after Covid-19.
The minister said that for the rest, Aruba is making its utmost effort to comply with all recommendations of the vetting report and making great advances with little funds available.
Hammersma at the end of the meeting gifted minister Croes two books, the Antilliaanse erfgoed volume 1 Toen en Nu, and the volume 2 Nu en Verder, which contain a lot of information. The minister was very thankful for this detail.