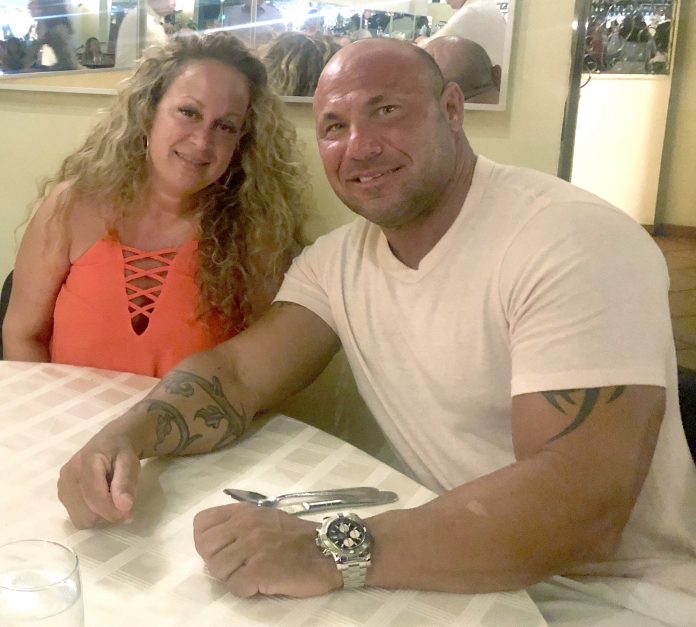 Aruba Today likes to welcome readers to participate in our newspaper. You can see that in our Honored Guest-publications, specials like on Valentine's Day and on other occasions. Throughout the year you are always welcome to send us your vacation picture(s) together with completing the sentence: Aruba to me is …….. (Email: news@arubatoday.com)
For today's newspaper we received a great picture from Carmela Villari from Saddle Brook, New Jersey. She wrote:
Aruba to us is….  Pure Love!
Carmela & Joseph have been coming to the island for 15 consecutive years. They are loyal guests at the Hilton Aruba. They love spending time together and show their love to each other as you can see on this picture taken at Giannis Restaurant. q