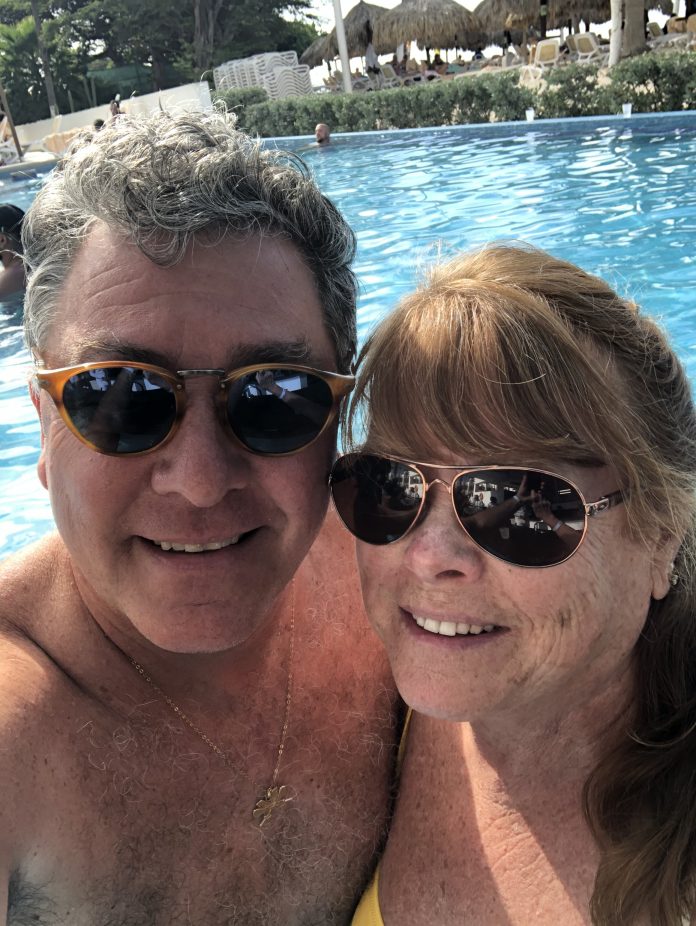 Aruba Today likes to welcome readers to participate in our newspaper. You can see that in our Honored Guest-publications, specials like on Valentine's Day and on other occasions. Throughout the year you are always welcome to send us your vacation picture(s) together with completing the sentence: Aruba to me is …….. (Email: news@arubatoday.com)
For today's newspaper we received a great picture from Dr. Pattilee Berridge and Thomas Kazanji from Westchester, NY. They wrote:
Aruba to us is….  AWESOME!
My wife and I combined have been here well over a 100 times, that's not a typo yes over 100 ! She would come down with her parents for 2 months twice a year and she would do her school work from L.I, NY. This started in the late 60's. A very empty island at the time. We come every Thanksgiving for two weeks. For the amount of times we've been here we are not old only 60. Not a better place to go and I send everyone and we've been everywhere in the world and also love skiing ! We have stayed at all the hotels but the RIU is our favorite and we get a suite. Everyone knows us and we have watched the staff grow from small to big and there continued success.
Happy Holidays!!