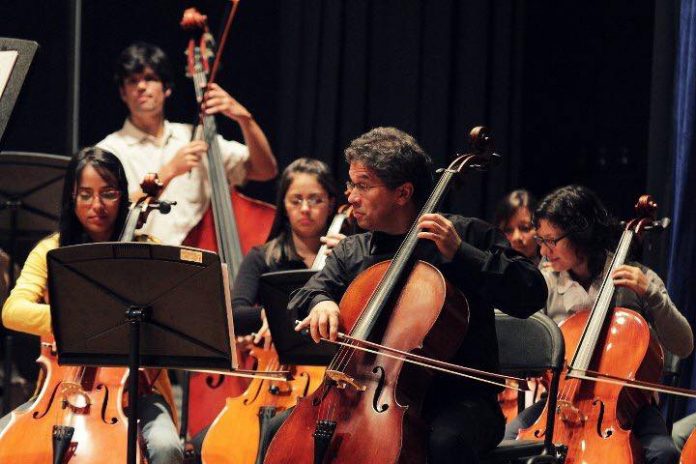 The Aruba Symphony Festival and Academy is an international event where every year, first-class musicians from around the globe make Aruba their destination. During these 12 intensive days of music-making, guest artists and students from more than 15 countries give the happy island an unforgettable experience with full-house concerts, workshops, conferences and classes led by celebrated international artists. Most of these concerts are FREE, some have a small admission and NEW is that the festival offers VIP packages this year. This is an event you don't want to miss. The concerts that are on the program for this Wednesday, Thursday and Friday are:
July 17
CAS DI CULTURA 8:00 pm
Opening Concert
Welcome to Aruba, songs dedicated to Aruba and its nature by Tica Giel, Soprano, St. Ana School's Children's Choir and "Den Harmonia" Female Choir. Variations on the theme "Ah, vous dirai-je, maman!" C Major. KV 265 W.A Mozart by Edith Peña on piano – "Arpeggione" Sonata D. 821 – F. Schubert by Randolph Kelly on violin and Edith Peña on piano and Cello Sonata No. 1 Op. 38 – J. Brahms by Adam Liu on cello and Edith Peña, piano.
July 18
Where: CASIBARI 8.00 PM
What: Classical Jam

Meet our Musicians – at Casibari Cafe
July 19
Where: CAS DI CULTURA 8.00 PM
What: Faculty Concert
Trio for Trumpet, Violin & Piano. "Sonata" – E. Ewazen by Carl Cranmer on  piano
Olivier Piguet on violin and Jean Christophe Dobrzelewski on Trumpet. Cello Suite No 4 in Eb Major BWV 1010 – J.S Bach by Adam Liu on Cello. Quintet in G minor, Op. 39 – S. Prokofiev by Meghan Woodard on oboe, Boja Kragulj on clarinet, Olivier Piguet on violin, Randolph Kelly on violin and George Amorim on bass.
VIP Access tickets are obtainable at all bookstores, at the four stores of Aruba Vision Center, at Cas di Cultura and at the board members of the Aruba Symphony Festival: Alberto Perret-Gentil (aperret@perretingenieros.com), Johnny Croes (johnnycroes62@gmail.com), Clyde Harms (clydeharms@yahoo.com) y Orietta Mansur (oriettamansur@gmail.com). VIP Access tickets make wonderful gifts for family and friends, personal or commercial. For more about the program and the performers at the Aruba Symphony Festival 2019, visit www.arubasymphonyfestival.com.