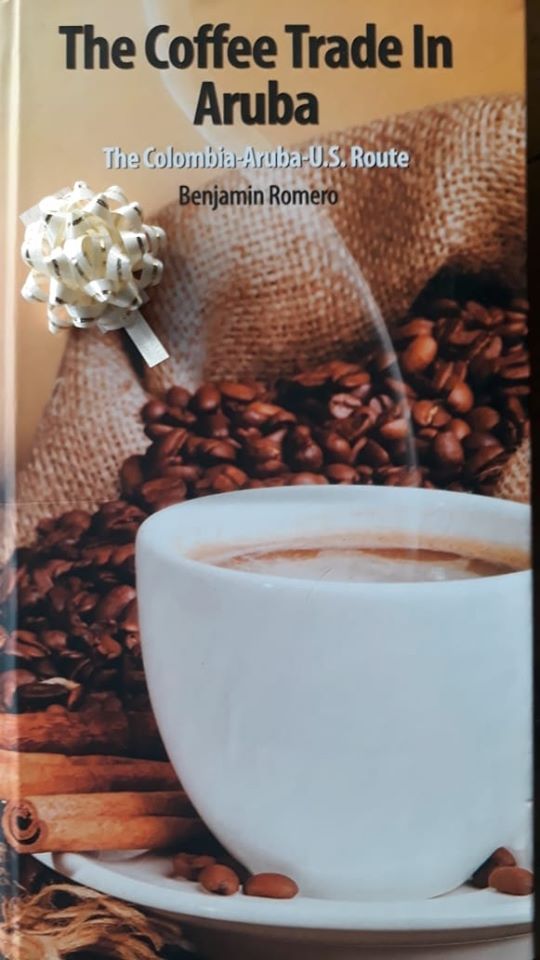 Benjamin Romero is the author of the book 'The Coffee Trade in Aruba'. The book was launched two months ago and just recently the great news was received that the International Coffee Organization (ICO) in London, UK, has officially added the book to their collection.
ICO director Jose Sette shared with Romero that his book gives him insight of the increasing coffee export from Aruba in the 80-ies of last century. The author is honored to have his book included in the organizations collection and open to visitors of the ICO office in London.
The fascinating story that tells how Aruba in the decade of the 60-s and 70-s became one of the main coffee exporters in the world without having plantations of coffee, and without producing a grain of this product.
Although the book is an original translation of his version in Papiamento, in this edition in English, the author includes some new information about the current situation of this business in Aruba, also accompanied by new photographs and tables.
For more information please consult the Facebook page E Negoshi di Koffie na Aruba y E Caya di Monche.