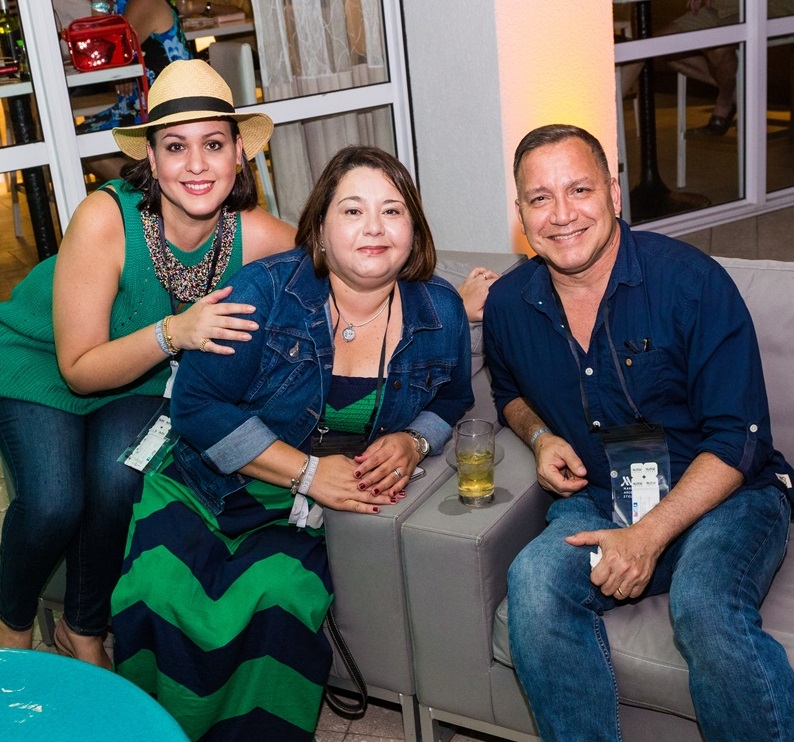 PALM BEACH – On Friday, November 2nd, Aruba Marriott Resort & Stellaris Casino initiated Marriott's Global Customer Appreciation Week (GCAW) by inviting its top local customers to a unique and VIP customer experience at Aruba Island Take Over.
The night started with a special welcome reception at the hotel, where the attendees indulged in hors d'oeuvres and cocktails, and received their welcome kits including their wristbands and tokens for Aruba Island Take Over. At 8:30PM, the group gathered in the lobby and was transported with private transfers to Aruba Harbor Arena, where VIP tables were reserved exclusively for them to enjoy the night.
The Global Customer Appreciation Week is a yearly initiative of Marriott International, dedicated to solely extending appreciation and gratitude to Marriott's amazing customers around the world. It is a great time to reinforce relationships with existing customers and establish connections with new ones. It is also a great opportunity to highlight the great customer service extended to customers by Marriott's brilliant hosts.
Additionally, during this very special week, the sales team of Aruba Marriott Resort along with the hotel's Executive Team will be visiting and contacting customers locally as well as internationally to thank them for their continuous support throughout the year and remind them how much they are appreciated by their Marriott family. q