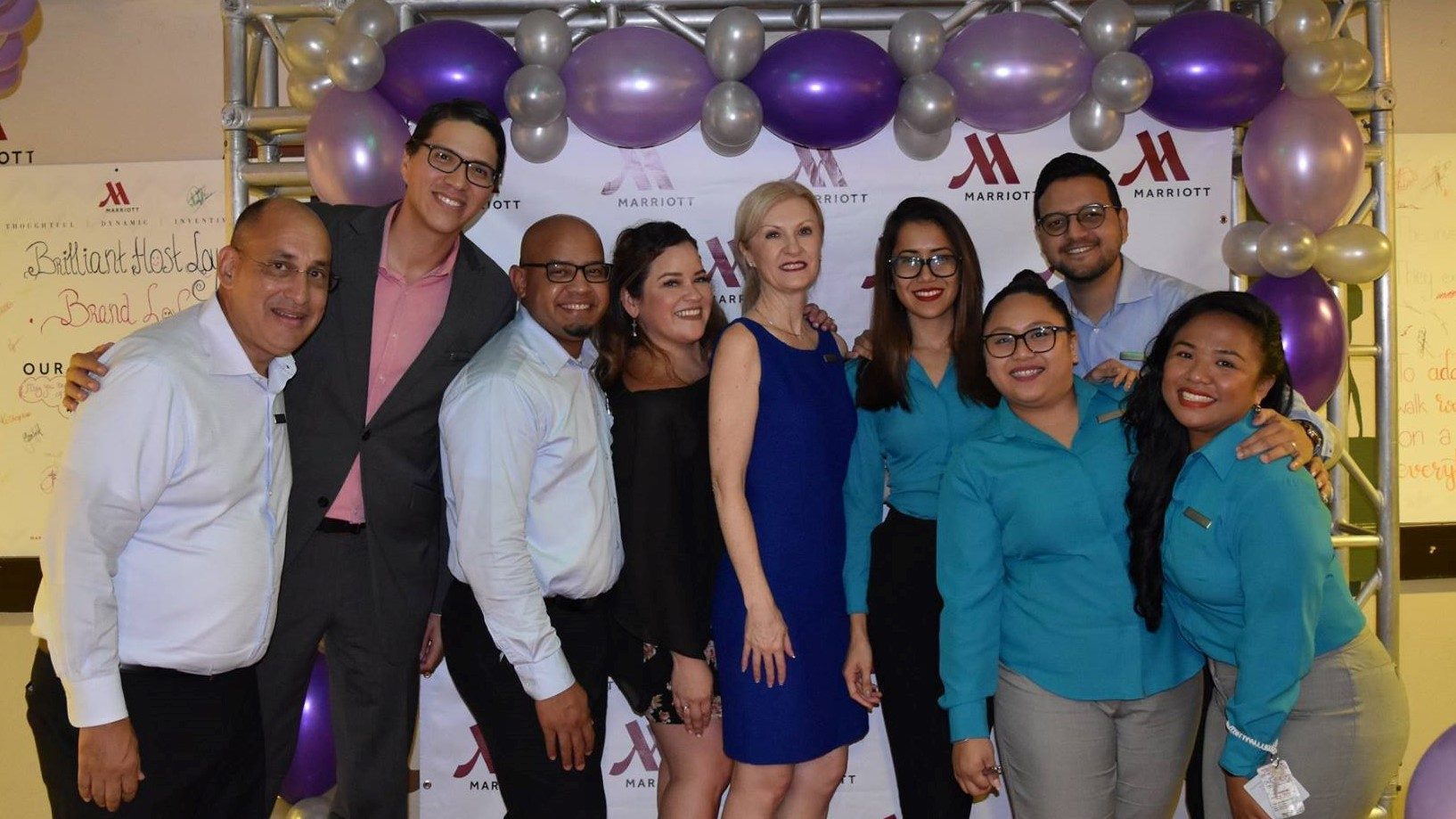 WITHIN THE CARIBBEAN & LATIN AMERICA REGION AND CLASSIC PREMIUM BRANDS CATEGORY
PALM BEACH — The Aruba Marriott Resort & Stellaris Casino was presented with the distinguished "Hotel of the Year" award during Marriott's Caribbean & Latin America General Manager Conference in Cancun, Mexico.
The "Hotel of the Year" award was extended to the Aruba Marriott Resort & Stellaris Casino in recognition of its record-breaking year for exceeding revenues and for completing 91 community activities in 2018 with a total of 1937 volunteers and 7360 community work hours.
This property-based performance accolade is one of the ways Marriott celebrates its associates and honors Marriott hotels that exemplify the legendary spirit to serve the customer and communities in which they operate. It is part of Marriott's most important and enduring principle set forth by the company's founder J. Willard Marriott, "if you take care of your associates, they will take care of the customer".
"It is truly an incredible achievement to win the "Hotel of the Year" award for classic premium in the entire Caribbean & Latin America region for 2018," said Karen Chastain, Complex General Manager. "This acknowledgement is a tribute to the dedication and hard work of our associates and their daily commitment to the hotel's success."
The team celebrated this prestigious achievement with a special welcome reception where all associates enjoyed a special breakfast buffet in the beautifully decorated associate's hallway.
About Aruba Marriott Resort & Stellaris Casino:
Aruba Marriott Resort & Stellaris Casino boasts 414 guestrooms — the most spacious on the island — each with large, private balconies overlooking lush landscape and the sparkling waters of the Caribbean Sea. On property, nine restaurants and cafes provide fare from light to elegant, while the largest casino in Aruba, a 6,500 square-foot spa, free-form swimming pool, the H2Oasis adults-only pool and high-energy health club offer entertaining diversions. To obtain more information call the Aruba Marriott Resort & Stellaris Casino at 1.800.228.9290 or visit www.arubamarriott.com. Connect with the Aruba Marriott's official Facebook fan page by visiting www.facebook.com/ArubaMarriott and follow on Twitter @ArubaMarriott.