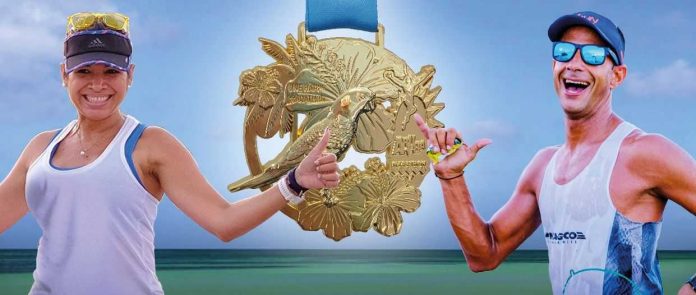 We were euphoric to let you know the One Happy Marathon got a go in our previous article of September 12th. However, due to the coronavirus-related increased health and safety concerns the organization of the One Happy Marathon has to cancel the race on October 17th-18th, 2020. 
The organization understands all too well that this is a huge disappointment especially after last announcement. They apologize for not canceling this event at an earlier stage, but they kept on working and believing it would be possible to organize a Covid-19 proof race. Unfortunately sometimes there are factors beyond your control which prevent things from going the way you want. But, as the organization states: we are going to make the best of it! They decided to run the extra mile and have come up with a creative solution, now they offer the participants TWO Races!
All registrations, will be automatically converted to next year's race on June 6th, 2021 and participants will get a complimentary entry for an extra Race, the 2020 Virtual Aruba Run (Oct 17th-Oct 25th) including the 2020 'Bling-Bling' medal.
Participate wherever you live, run Virtual between October 17th and October 25th, 2020 and email your Virtual Run tracking results to info@arubainternationalmarathon.com and you will receive this 2020 medal! International runners receive their medal by post at our expense, Aruba Runners can pick up their medal after October 27th at IBiSA. Runners who already changed their entree to 2021, will also receive a complimentary entree for the 2020 Virtual Aruba Run.
The organization does hope brighter days are coming and they are looking forward to see you in person next year at the start of 'One Happy Marathon' on 'One Happy Island'. Happy Preparations and stay safe!
For more information: Facebook KLM Aruba Marathon.