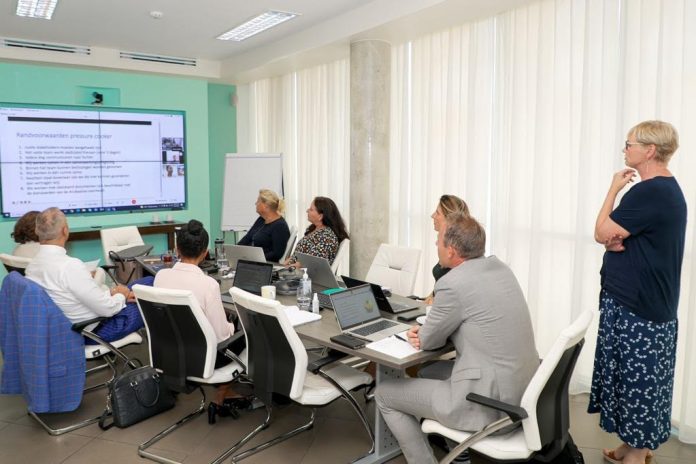 In the framework of the Country package (landspakket), the team of the country of Aruba, represented by its Department of Human Resources, is participating in Pressure Cooker Sessions.
The sessions are organized by the Tijdelijke Werk Organisatie Nederland (Temporary Work Organization Netherlands) and Aruba jointly with the Uitvoeringsorganisatie Bedrijfsvoering Rijk (Implementation Organization Central Government).
These sessions have the goal to jointly formulate questions as well as assess market consultations in order to implement the public sector restructuring project, as was agreed in the country package. These work activities and sessions aim to create a more efficient public sector for the community as well as our visitors.
During the week of July 25, the Dutch and Aruban teams will draft the various documents to start this project.