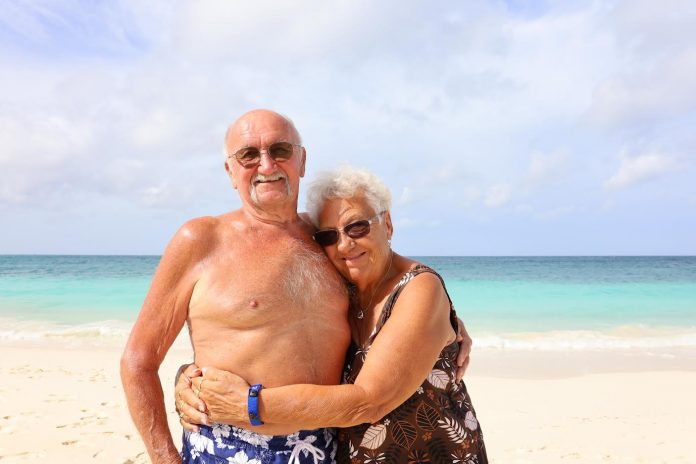 This couple has been coming to Aruba twice a year for the last 39 years and already have tickets ready for their 40th year.
Skipp and Winnie are blessed with 3 kids, 6 grand kids and 6 great grand kids and owners of Speed Garage for the last 62 years. They still look like 40 years and have an amazing energy to continue coming to Aruba. Skipp is a superb mechanic also an ordained minister and had performed many vows renewals here in Aruba and Winnie was a school teacher for 36 years. This power couple is one of our visitors that integrated in our community and been loved by so many locals.
Happy anniversary to Skipp and Winnie and now looking forward for the 70th.
Photo by Steve Francees.