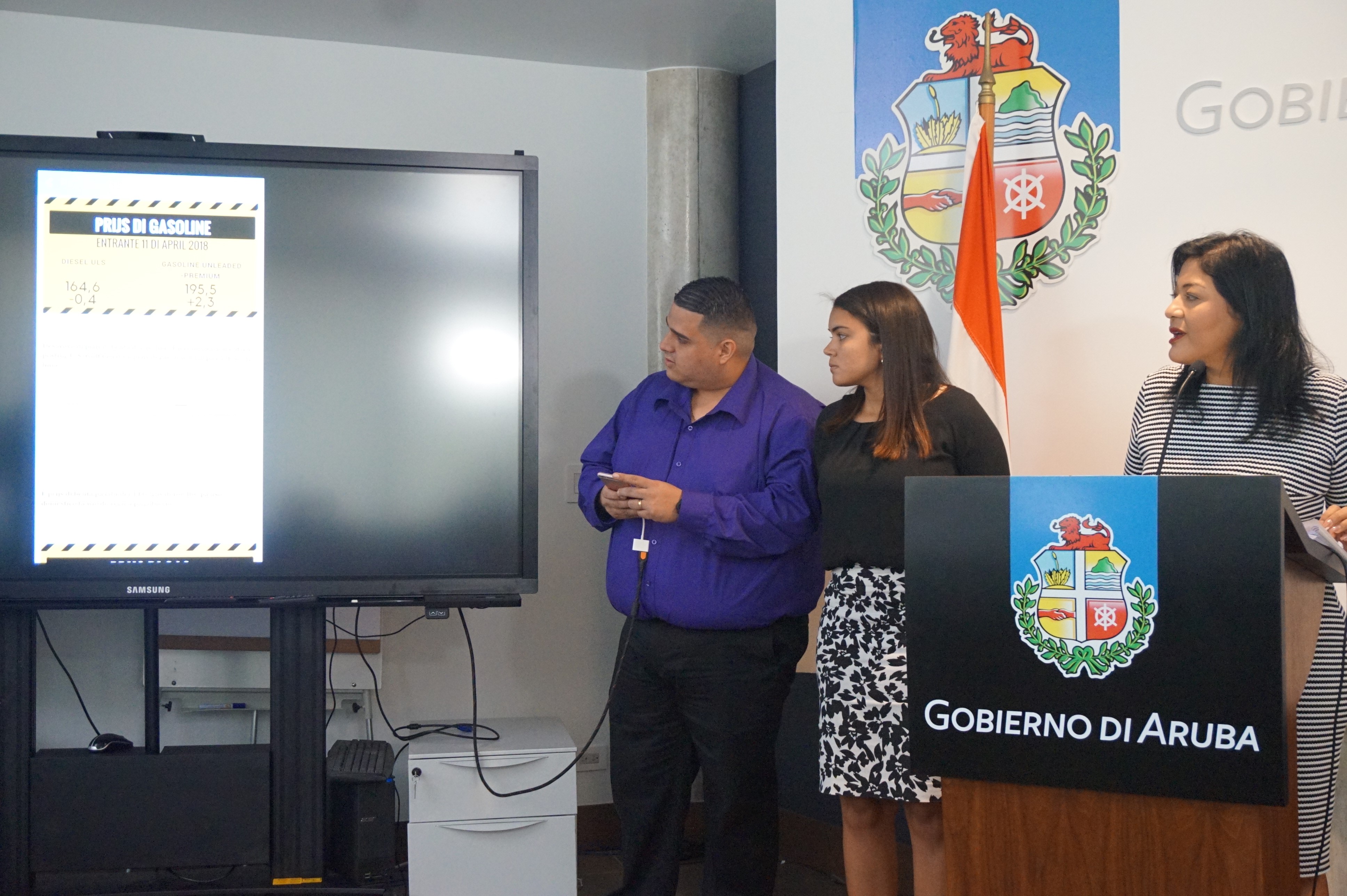 ORANJESTAD – A new app has been introduced to Aruba where prices of consumer products can be checked. The Minister of Finances Xiomara Ruiz-Maduro (MEP) presented the app yesterday to the public. This app will assist consumers to check upon the prices for products that are part of the elementary package.
These products have fixed prices and consumers can use the app to check whether this is the actual price that has to be charged. Also the prices of diesel and gasoline are to be checked with this app. Important is to inform if prices are not correct, there is a telephone number available for this and a complaint can be done. 11 products have fixed prices, set by the government like milk, cooking oil, baby milk powder, sugar, rice and coffee.
The past month a research was done to do inventories on the prices and products and this input was used for the app. The app is created by students of the University of Aruba: Nicolette Habibe and Xavier Boekhoudt, faculty Organization, Governance and Management (OGM). Xavier Boekhoudt is an intern within the Department of Economics at this moment.