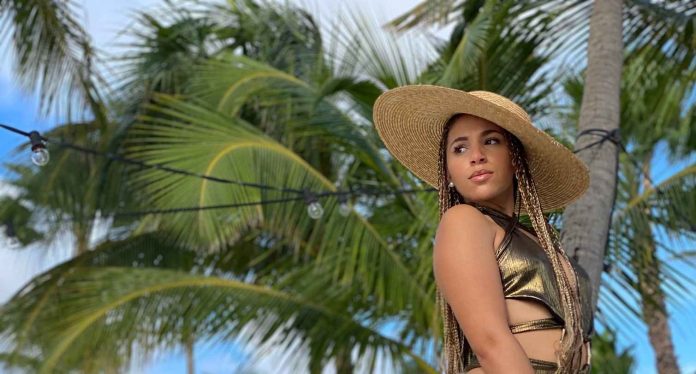 Aruba Today's Like & Share Campaign went great! Thank you all who have participated, stay tuned for another exciting campaign soon. Follow and like our Facebook page and Instagram to keep updated on what's going on in Aruba but also in the world. Aruba Today: your highlights of local and world news.
Wednesday November 18 we had the chance to make someone happy with a dinner for two at the must-go, hot spot dining venue Taste My Aruba. Our lucky winner is Kaitlyn Morris. Congratulations Kaitlyn with your prize. Let's see who this special lady is.
"My name is Kaitlyn Morris, and I'm a photographer and content creator for New Orleans. Traveling is my absolute favorite thing to do, because I love exploring and experiencing new places and cultures.
This is my first time ever visiting Aruba, and my first trip of the year. As an avid traveler, 2020 has been very frustrating for making travel plans. I always take a trip for my birthday, and since things are very different this year, I chose Aruba as my destination since it was one of the places allowing Americans to visit – and I'm glad I did. It's a very beautiful island, and every single person I've encountered has been so sweet and kind to me.
Since I'm from New Orleans, I've been spoiled with great food all my life, and all the food I've had here in Aruba lives up to my standards! I definitely have not been disappointed once.
I want to encourage anyone who may be hesitant to visit right now to come anyway! Everyone has been doing an amazing job at keeping guests socially distant, you have to wear masks inside, and there are sanitizing stations everywhere. Aruba truly lives up to its name of One Happy Island.
-Kaitlyn Morris
bit.ly/kaitlynmorris
Instagram.com/kaitlyn_amor