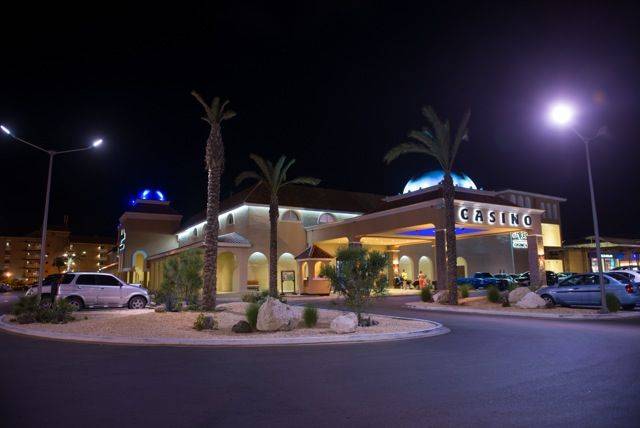 Every year Alhambra Casino and Shops celebrates and honors its distinguished employees. After not being able to celebrate this last year due to Covid related protocols, this year it was organized at Alhambra Casino Ballroom, with a red carpet to welcome all the honored employees.
Marketing Manager of Alhambra Casino and Shops Ms. Annie Dirksz kicked off the program with her speech in which she welcomed all employees, invited guests and the management team of Treasure Bay Corporate Team who was also present. All guests were able to enjoy a delicious lunch prepared by the Alhambra Culinary Team and prepared their stomachs for the official ceremony.
To start the official ceremony, Sr. Jan ten Have, director of operations, gave everyone present his speech of how the year unfolded, followed by Ms. Susan Varnes who is president and COO of Treasure Bay, LLC who thanked everyone present for their attention and loyalty to the company during the past year.
After this, the "Anniversary Award" ceremony started, in which the employees were honored and recognized for their years of service.
The employees Eric Arnoud, Angel Vlichez, Rudolph Vorst, Lidia van der Linde and Mayra Cole were recognized for their 5 years of service.
Alvin Boekhoudt, Edrick Croes, Meliain Loefstop, Carlos Maduro, Julissa Rijke, Johannes ten Have and Maruska Wouters were recognized for their 10 years of service.
Stella Luidens, Julia MAduro, Junior Rafini and Carlos Wester were recognized for their 15 years of service.
Aldrick Croes, Lourdes de Cuba, Nilca Enser, Arnold Kelkboom, Evan Boson and Dianira Ras were recognized for their 20 years of service.
Haidee Godoy and Ronald Kelly were recognized for their 30 years of service.
And Rudolf Schwengle was recognized for his 35 years of service.
After handing the certificates of anniversary, the recognition of the employees continued with a recognition for "Perfect Attendance" during the year of 2021. There were 46 employees honored for their dedicated effort.
The employees are Shirley Adamus, Ricardo Arends, Robert Bareño, Evan Boson, Susan Celaire, Mayra Cole, Sandra Croes, Michaud Daal, Richard Dania, Patrick Figaroa, Melinda Hassel, Richard Jacobs, Antonio Jermin, Josselin in Joseph, Javier Kock, Marina Kock, Brunildo Kruyhoff, Meliain Loefstop, Carlos Maduro, Jason Maduro, Kelvin Maduro, Olga Narain, Albert Neuman, Maurys Odor, Jairo Paesch, Fatima Paesch, Jamie Pascall, Kenia Perez, Oscars Pietersz, Rony Peterson, Junior Rafini, Rebecca Richardson, Julissa Rijke, Rudolf Schwengle, Gilbert Semeleer, Calre van Stralen, Claverina Tromp, Lubeycha Trott, Rudolph Vorst, Hubert Wernet, Roberto Weverm Carlos Wester, Nereida Whitfield and Maruska Wouters.
As per usual, the suspense of "Star of the Year" is saved for last. In this category, Ms. Mayra Cole was recognized and honored as "Star Crew member of 2021" and Sr. Robert Bareño was recognized and honored as "Star Supervisor of 2021". Both employees received their recognition from Sr. Jan ten Have.
In this manner, Alhambra Casino and Shops honored and thanked all of its employees.