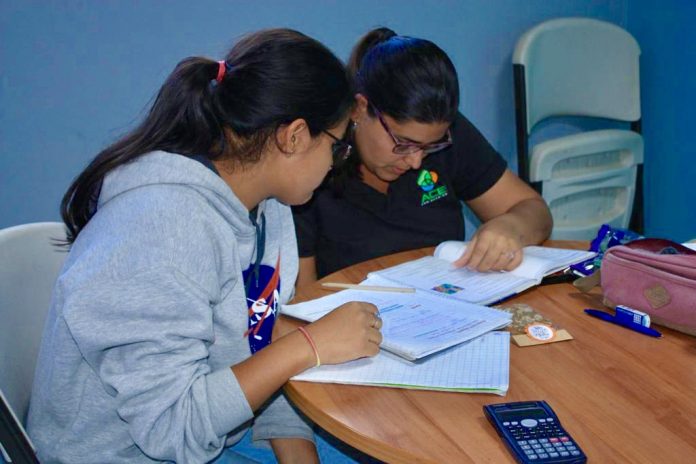 Recently Aruba Today wrote an article about the after school program by Foundation Center Familiar Piedra Plat. The foundation named this project 'Centro for Creative Education' (CEC) where youth from secondary schools can enjoy guided homework sessions and much more. Goal of the foundation is to offer a motivational surroundings for youth after school is out.
This needed program is supported by the Happy Community Initiative, more about them you can find at page 13 of today's newspaper. Also Samenwerkende Fondsen meaning Cooperative Funding from the Netherlands help to realize this project. Every Monday, Wednesday and Thursday children from the secondary schools MAVO-HAVO-EPB are welcome between 2 and 6 PM. The foundation offers among others a media library, free WIFI, a printer and PC which are all available to the students. The teachers can assist with mathematics, physics, chemistry, Dutch language, Spanish language, English language, history, geography and general social sciences.
There is also the opportunity to have music lessons for fipple flute, cuatro, guitar, double bass and singing lessons. Learning sports or express your creativity are other possibilities. The center has a lot to offer to be of stimulant to the youth. The foundation aims to assist in the youngster's formation and development in a positive way. Prices are very reasonable to make it affordable for parents. The project leader of this program is Verna Croes and the coordinator Cathy Figaroa. Together with an enthusiastic team of dynamic and professional volunteers they are ready to welcome the youth.
Support from organizations or individuals is very welcome! Our children deserve guidance, motivation and positivity to grow and focus on the right path. Please check out Happy Community Initiative to support (www.happycommunityaruba.org) and/or read page 13 to be informed.
To register your child please step by in person at the office Piedra Plat #50 or contact them by email centrofamiapp@gmail.com or telephone number +297 5855544 / 5687449 / 5834631.q