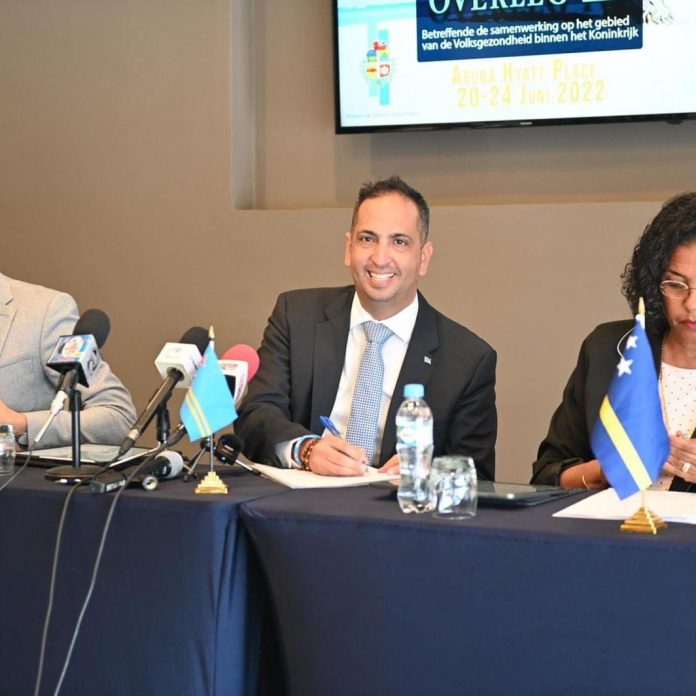 Tourism is the only economic pillar of Aruba and has a great impact on the lives of our citizens. In order to measure the effect of tourism on the local population, and to know what feeling reigns among our community regarding tourism, Aruba Tourism Authority (A.T.A.) carried out a survey.
Minister of Tourism, Dangui Oduber finds this survey to be of great importance for the government to be aware of the feelings of the Aruban population, specially coming out of a pandemic which had very negative effects on the whole world.
Minister Oduber said that A.T.A. carried out the survey among our local population. They received assistance, among others, from students of the University of Aruba, who helped with data collection. It is important to point out that this type of survey had already been done in the past, in 2005 and last in 2018.
The survey this year was carried out in different ways and platforms, it was possible to participate in person, on a website, Facebook, Instagram or via QR code, among other methods. In total, almost two thousand people participated in this survey, encompassing all ages, gender, district, legal status, employment status and education levels. That is to say that the survey counted with the opinion of every group in our society.
What stood out was that compared to previous years, the sentiment for social development (56%) this year received a higher score than the sentiment for economic development (44%). More people share the opinion that Aruba needs to invest more in social development. It can be concluded that this is because of the effects of the pandemic of Covid-19.
Regarding the impact of tourism on local and Aruban families, the sentiment received a positive score of 3.6 (1 to 5). The impact of tourism on the local population received a score of 3.8 (1 to 5), which is also positive.
The minister of Tourism said he is satisfied with these numbers, which also encourage him to keep working to benefit our working population.