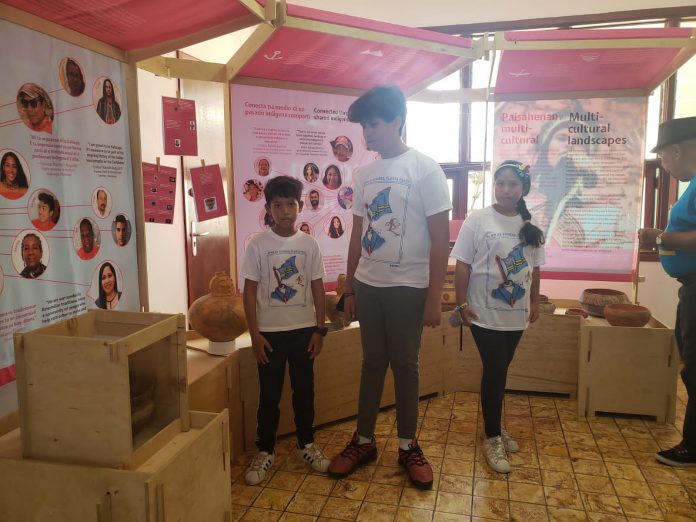 A wonderful atmosphere could be felt at Noord and Playa where visitors were very enthusiastic towards the celebrations for our national holiday Dia di Himno y Bandera (National Flag & Hymn Day) dedicated to learning more about the history of Noord, Aruba and the Caribbean.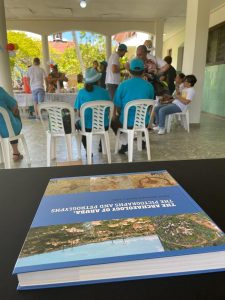 More than a thousand people enjoyed the expositions Historia di Parokia di Noord (the History of the north's chapel) and Caribbean Ties in the convent Imeldahof. MANA (Museo Arqueologico Nacional Aruba, meaning Aruba's National Museum of Archeology) in Playa received more than 400 visitors.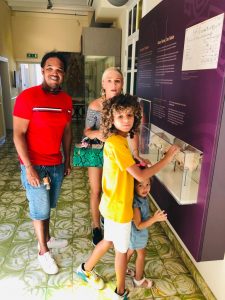 The character of these monumental buildings in Noord and Playa captured the attention of the public. As well as the beautiful gardens at both locations that made the perfect backdrop and the most enchanting of sceneries. The art work made by Belinda de Veer and Sjoerd Maartens was a revelation to the spectators. The personal guide of Belinda de Veer transmitted how she processed life's challenges in her art. The audiovisual productions and collages of photos of Sjoerd Maartens brought forward the recognition and questions related to the protection and future of cultural and natural fortune.
The exposition about Noord's history brought along an opportunity for stories of the nun's of Bethania to be told and to remember the significant parts of her life as a kid in school during the earlier centuries. Caribbean Ties brought information that was once unknown about the relationship between the Caribbean Islands before and after the arrival of colonizers in this region. Tourists were provided with a chance to see this convent in Noord and enjoy of a day of celebration along with our locals.
The collaboration between Fundacion KApel di Bethania and MANA demonstrated that we can reach much higher goals. The space in de convent Imeldahof will feature many more activities in the coming months where visitors will be able to experience a cultural aspect of Aruba.
The expositions at MANA will be open from Monday to Friday from 9am to 5pm. Convent Imeldahof will be open to the public on Monday, Wednesday and Thursday from 9am to 3pm. To have a guide tour visitors can contact the office at MANA by calling +297 5828979.